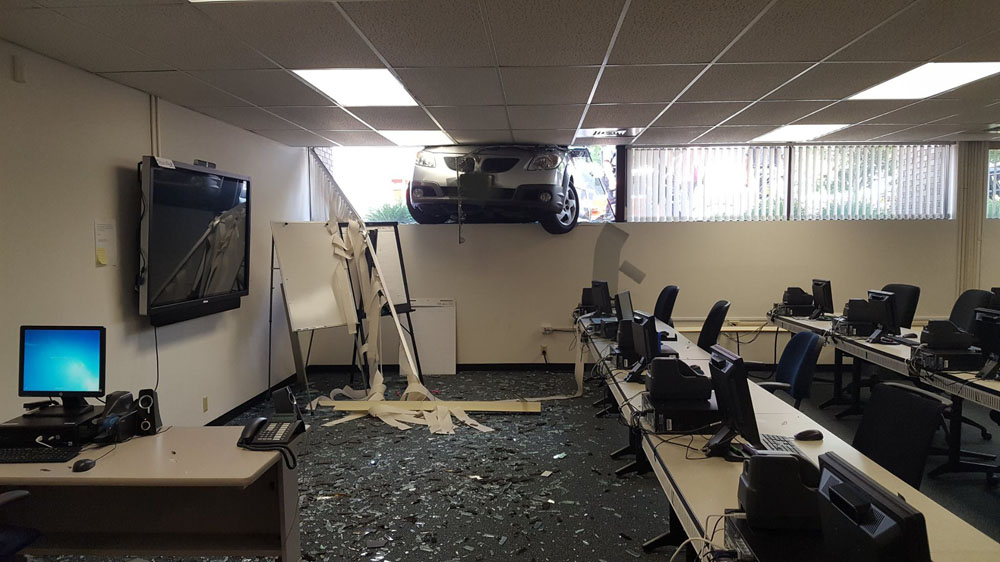 KAUKAUNA – No one was injured after a car crashed through the window of a south-side bank today in Kaukauna.
Kaukauna firefighters were called at 12:41 p.m. on July 3, 3017 for a report of a car that had struck the Huntington Bank building at the corner of Fourth Street and Crooks Avenue.
Upon arriving, firefighters discovered the driver still seated in the vehicle with no injuries. She was assisted to safety, according to a news release.
The driver apparently accidentally hit the gas instead of the brake when attempting to park and drove into the ground-level windows.
The bank was open, however no employees were in the room at the time of the crash, according to the fire department.
Photographs posted on the KFD Facebook page show the front end and tires of a silver sedan protruding through the window, which is near the ceiling of the room in the bank.
An exterior photograph shows extensive front-end damage, however the air bags didn't appear to have deployed.
The vehicle was towed out of the building without further issues.