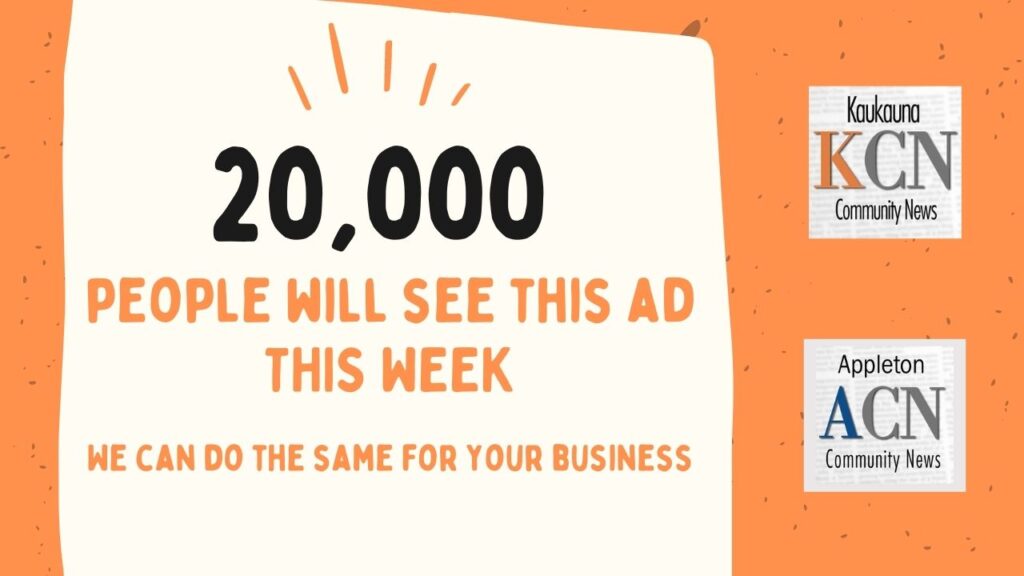 How does your Fox Valley business reach people on the go?
A deep dive into our analytics shows the most engaging way to reach your potential costumers are on their phone — before work, at home with the kids, resting in the evening.
Because your reading this, you already know your marketing needs to keep up with the changing way people live their lives. We can help.
For the past six years, Kaukauna Community News has built an audience around the idea that people want to keep up with local news, but they want it in an easy to use, modern and mobile format.
Here's who we reach:
12,000 members: Kaukauna Community Facebook group
8,600 followers: Kaukauna Community Facebook page
40,000 monthly readers: KaukaunaCommunityNews.com
(Don't forget to join and follow us if you don't already)
And the best part, all those people are right here within a short distance of your business. In the chart below, you can see most of our followers are from Kaukauna, Appleton, Kimberly, Combined Locks and Little Chute.
Here's how it works:
First, we'll create or share your social media post to our Facebook page and Facebook group as a sponsored post. Then we'll embed that post in every story we publish on KaukaunaCommunityNews.com.
Typical ad reach for our customers on social media and web is 25,000-35,000 views each week.
Start today for as little as $98.
Contact us at sales@kaukaunacommunitynews.com
Here are the demographics for our Facebook page. The breakdown of the group is similar