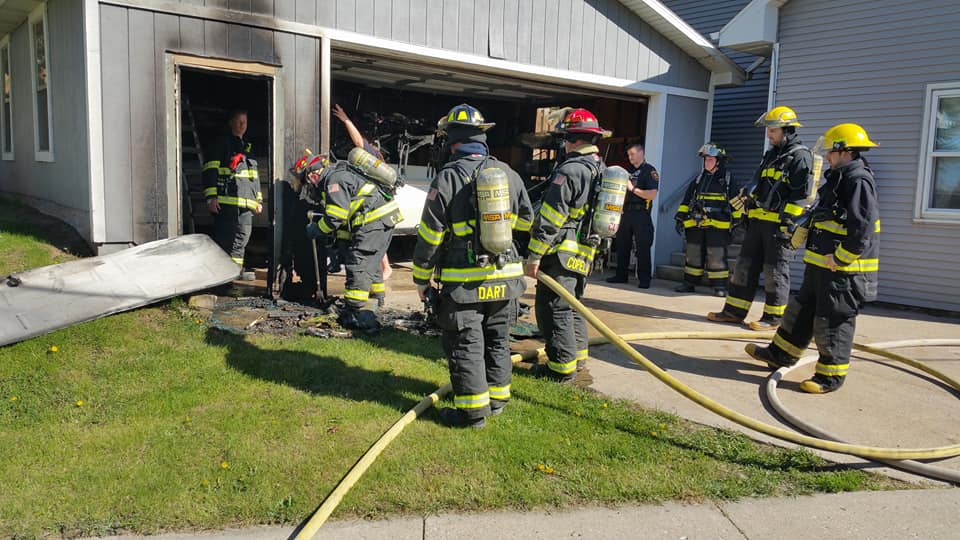 COMBINED LOCKS — Hot ashes disposed of in a garbage can are being blamed for a fire that damaged the garage of a Combined Locks home.
Combined Locks Fire & Rescue and Fox Valley Metro Police Department responded during the afternoon of May 14, 2017 to a report of a container that was on fire next to a garage.
The homeowner had discarded ashes in the container that they believed were out and cool, according to the Combined Locks Fire Department. The homeowner applied water to the flames while awaiting the arrival of firefighters.
Firefighters from Combined Locks Engine 2922 applied water to extinguish the smoldering wood and used fans to ventilate the smoke from the garage. The garage also sustained minor smoke damage. There were no injuries.
In a post on its Facebook page, the fire department reminded people to douse burning material with water to ensure that embers/coals are completely cool before disposing.