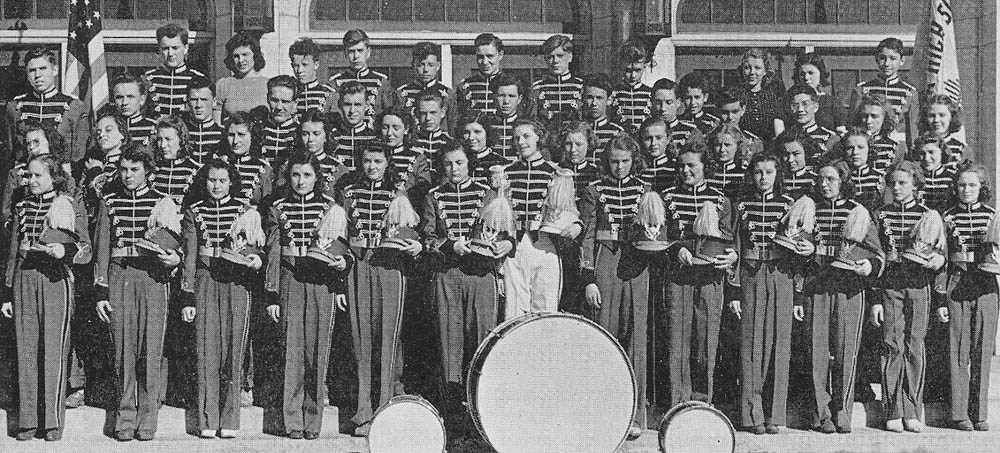 The April 26, 1939 Kaukauna Times featured that new uniforms for the high school band that will be worn the first time at the annual spring concert to be given at the civic auditorium on Tuesday evening, May 9, 1939.
The Band Mothers organization which is paying most of the cost of uniforms has asked for contributions from organizations and groups to help raise the necessary funds. To date the response has been very satisfactory, the Times reports.
Read more from 1939 in the Lyle Hansen's latest Kaukauna Time Machine blog HERE.
Also in this week' post, more familiar Kaukauna names:
Lucille Giordana and Gina Van Dyke were named champions in the girls' paddle tennis tournament when they won games from Eunice Kalupa and Marion Hopfensperger.
Clifford Femal, a member of the senior class, was named to the Hall of Fame this week. He is known by his friends as "Grub" because of his husky appetite.