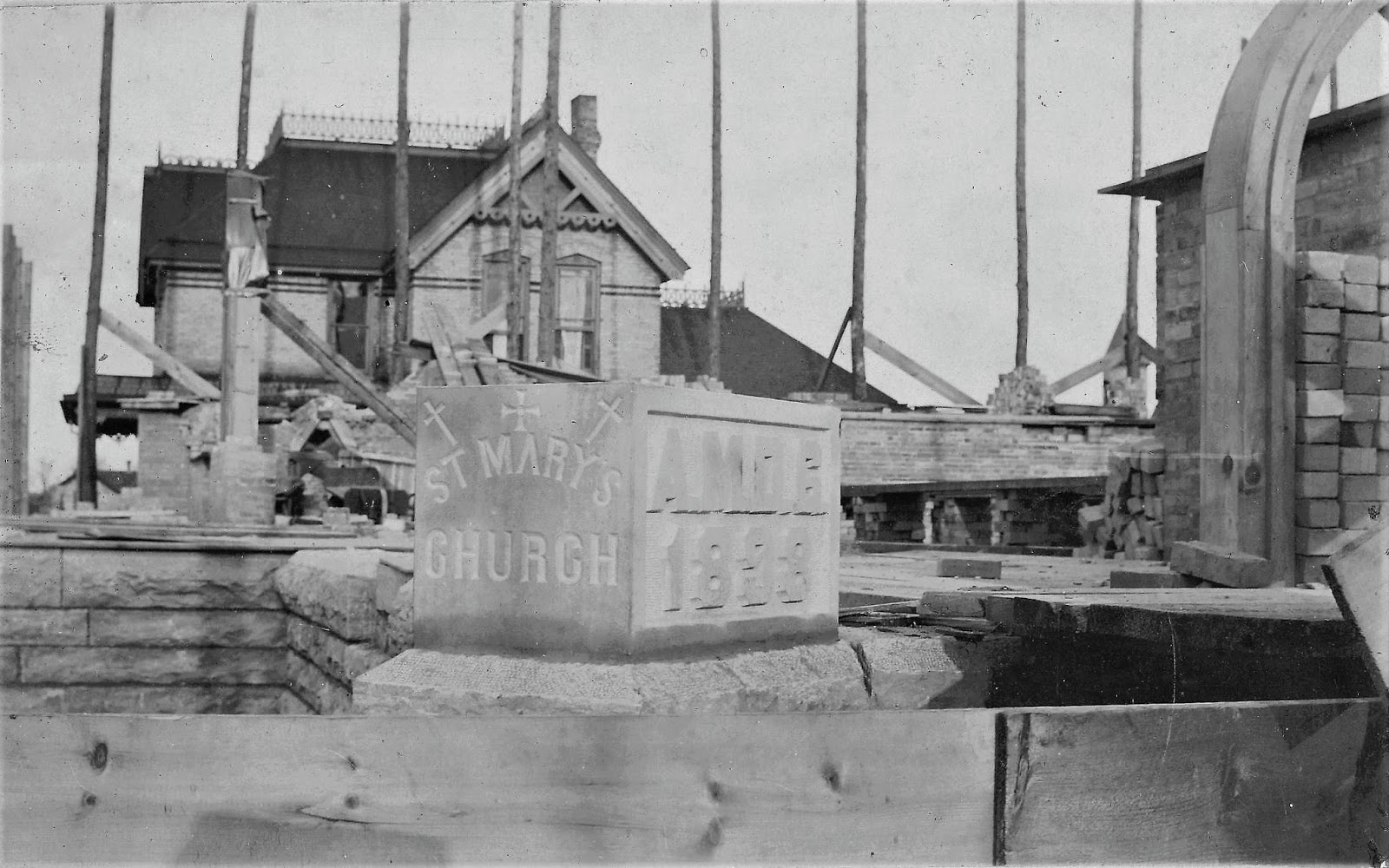 KAUKAUNA — The April 29, 1898 Kaukuana Times noted the placement of the corner stone for the new St. Mary's church.
The paper reported that the time capsule included a copy of the Kaukauna Times, Kaukauna Sun, the Chicago Herald, Milwaukee Sentinel and several other papers along with a list of the members of the church.
The completed church will cost upwards of $40,000.
Read more, including a report on the landslide victory for the new mayor, in the latest Kaukauna Time Machin blog by Lyle Hanson. HERE.