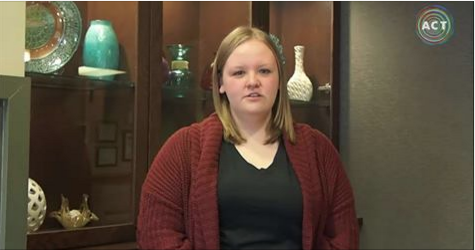 KAUKAUNA — The Center for Suicide Awareness, based in Kaukauna, is in the running for a $100,000 grant from USA Today.
The program, A Community Thrives, or ACT, enables community members to act on ideas that improve the people, organizations, government and businesses around them by equipping them with the resources they need to thrive.
The program is part of USA Today Network, which publishes the Appleton Post-Crescent and other daily newspapers throughout the state.
People can vote for their favorite charities, and the top three applications in each category will be granted awards.
The first place application in each category will receive one $100,000 grant. The second and third place applications in each category will receive one $50,000 grant each.
This grant will allow the Center for Suicide Awareness to receive funding for the HOPELINE, which is their free emotional-support text line, available 24/7, according to a post on the group's Facebook page.
(Text "HOPELINE" to 741741)
By receiving the grant, they will continue to bring awareness and provide resources for our community.
They are dedicated to preventing suicide through proactive education, training, emotional support, collaboration, and intervention.
Click on the link below to support The Center for Suicide Awareness:
http://act.usatoday.com/submit-an-idea/#/gallery/58295383
Voting began last Wednesday and runs through May 12, 2017.
After voting concludes, the top 10 applicants will move onto the final round to be voted on by a panel of judges.
One vote per person, per day.