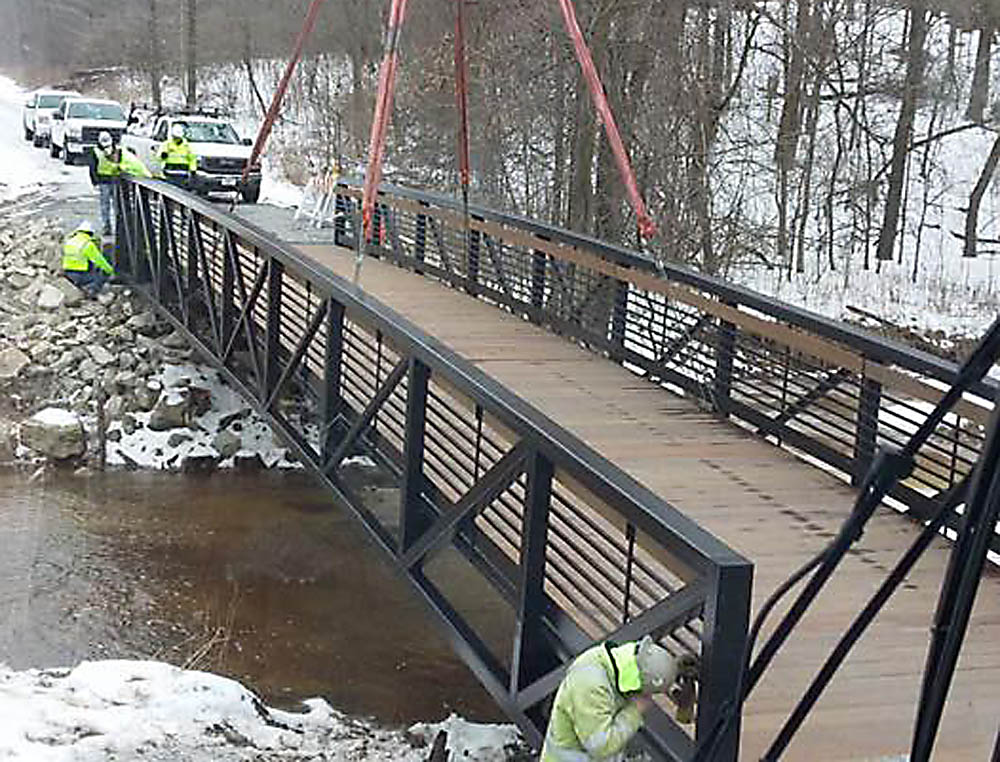 KAUKAUNA — Good news for those who have been waiting to hike the Konkapot Trail.
Work crews installed two replacement bridges this week that have been out of commission since the August, 2016.
The bridges were put in place by Zeise Construction and opened for pedestrian traffic today, Jan. 20, 2017.
The trail extends from near the Kaukauna Pool are to the County Highway CE trail.
The trail is popular with walkers, particularly those who are looking for a place to walk with leashed pets because there aren't a lot of public parks and trails that allow leashed pets.
Concrete abutments were poured about a month ago, and have developed enough strength to support the bridge structure and pedestrian traffic, according to a city of Kaukauna news release.
However, vehicular traffic  will be kept off the bridge until further notice.
The load capacity of both of the new bridges will be 20,000 lbs.   There is a stamped load rating on each end of each bridge indicating this information.