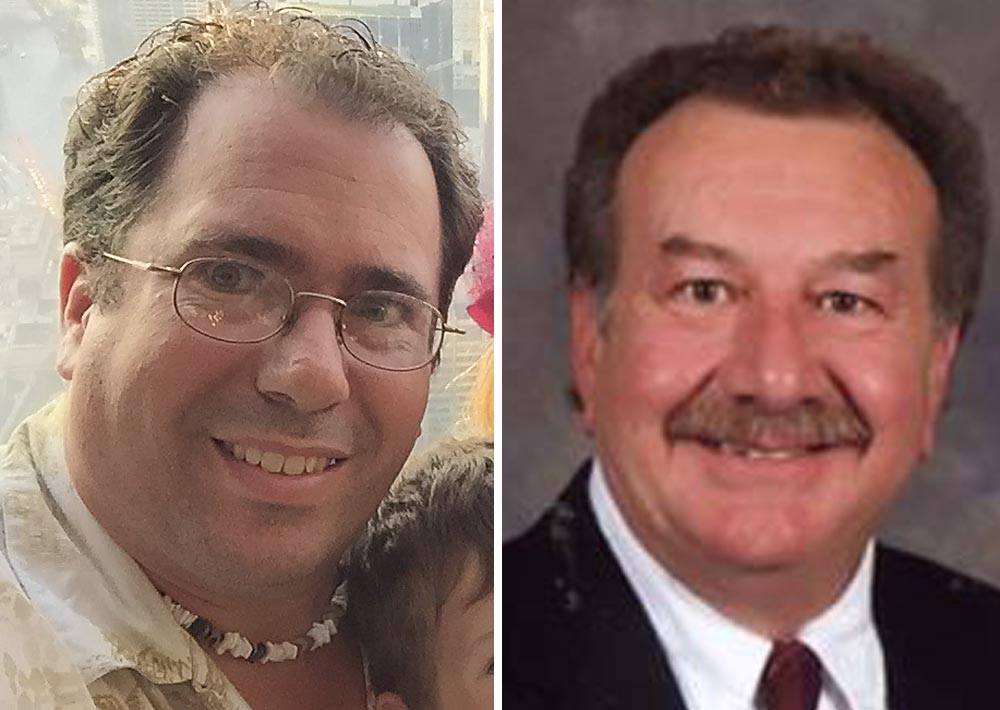 DeCoster, Rosin
KAUKAUNA — The good news is that big money isn't a factor in Kaukauna's race for mayor. Both candidates — incumbent Gene Rosin and challenger Marty DeCoster — anticipate raising and spending less then $1,000.
Both campaigns have claimed an exemption from campaign finance reporting, according to Kaukauna City Clerk Susan Duda, who is the local filing officer.
According to the Government Accountabiility Board, candidates may be eligible for an exemption from filing campaign finance reports if campaign finance activity is low enough to meet all of the following criteria:
1. The candidate anticipates that his or her campaign will not accept contributions, make
disbursements, or incur loans and other obligations in an aggregate amount exceeding $1,000
in a calendar year; AND
2. The candidate anticipates that her or his campaign will not accept any contribution or
cumulative contributions from a single source (other than the candidate) exceeding $100 in a
calendar year; AND
3. The candidate or treasurer must sign and date the request for exemption on the campaign
registration statement.
Candidates on exemption may receive up to $1,000 in a calendar year, and may spend up to $1,000 in the same calendar year. The candidate's contributions do count toward the total receipts of $1,000 or less in a calendar year. The $100 limit on contributions from a single source does not apply to contributions from a candidate's personal funds for his or her own
campaign.
Next door in Appleton, candidates for mayor are spending more freely.
So far, challenger Josh Dukelow has raised $2,520 for his mayoral campaign compared to incumbent Tim Hanna's $1,232, according to campaign finance records from January obtained by the Appleton Post-Crescent.
Dukelow's largest contributors, at $735 each, are Brad Cebulski of the marketing firm BConnected LLC, and Mark Behnke, owner of multiple residential and commercial properties, including Bazil's Pub and Olde Towne Tavern on College Avenue, according to the Post-Crescent.
Hanna's top contributors are Benjamin and Catherine LaFrombois, with a combined $1,000 donation. Benjamin LaFrombois is the lead attorney from Hinshaw & Culbertson, which represents the city in planning for the Fox Cities Exhibition Center, according to the Post-Crescent.