MADISON — Beware of scammers on social media offering free livestreams of tonight's Kaukauna Ghosts' WIAA softball semifinal game. They're only out for your credit card numbers.
The official livestream for the semifinal game is the one offered directly through the WIAA from the NFHS Network. You'll have to purchase a $10.99 monthly pass, but the broadcast is high quality.
Tonight's game against Superior is scheduled to begin at 9 p.m., however reports are it could be delayed until 9:30 p.m. or later.
The championship game also will be broadcast on the NFHS Network, but cable subscribers also can watch on the Bally Sports Wisconsin channel.
Here are the details from the WIAA:
PRE-FINALS LIVE ON WIAA.TV: The pre-finals of State Baseball Tournament will be streamed live on the WIAA.TV portal of the NFHS Network on a subscription basis. To purchase a subscription to the live programming, log-on to wiaa.tv or www.nfhsnetwork.com or CLICK HERE.
---
Sponsored post

Don't miss out on these great ribeyes! Check out the latest flyer from our Kaukauna or Little Chute stores. Download it here: KaukaunaCommunityNews.com/pig-flyer.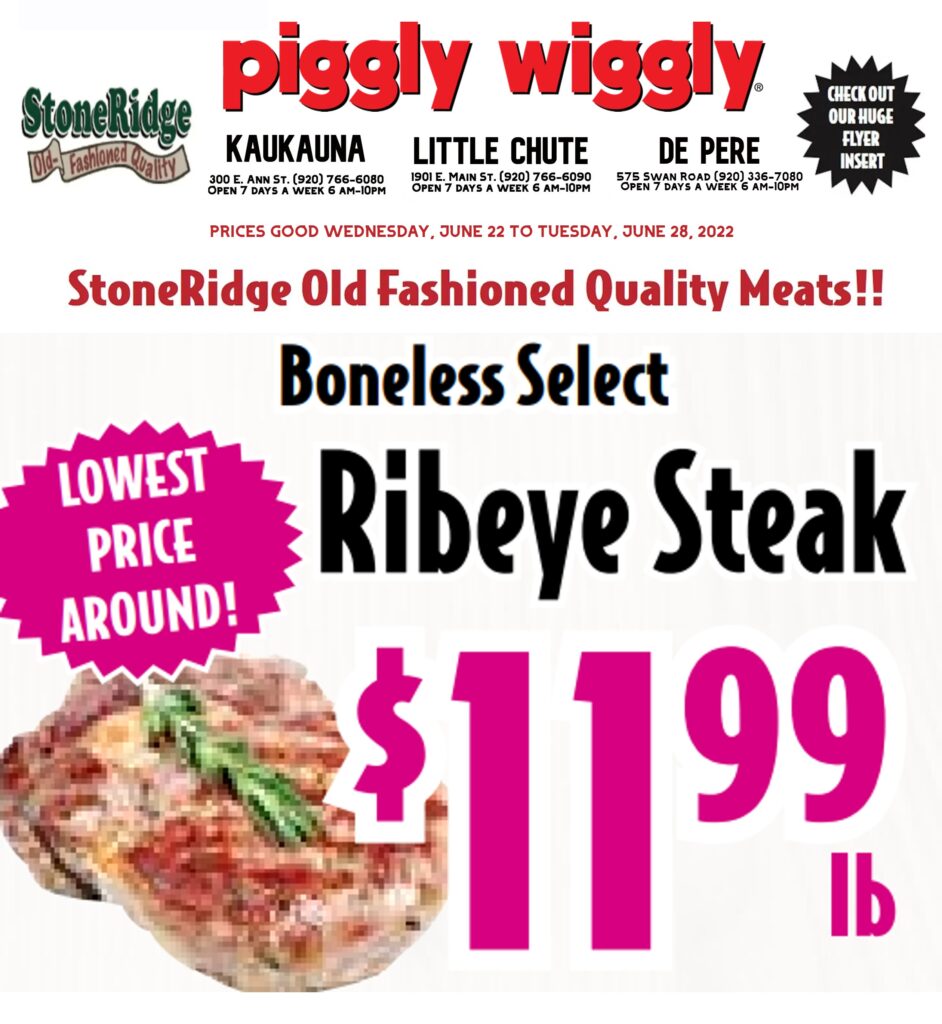 ---
FINALS LIVE ON BALLY SPORTS WISCONSIN: Watch the WIAA State Baseball Tournament finals on Bally Sports Wisconsin or the Bally Sports Wisconsin Extra channel. The championship games in Divisions 3 and 4 will air live on Bally Sports Wisconsin and the Divisions 1 and 2 finals will air on Bally Sports Wisconsin Extra. Check local cable listings for the channel in your area. The championship finals will also be streamed live on the Bally Sports app. Register for the app and sign in with your cable or satellite authentication to stream on mobile devices.
You can listen to the game live on AM 1570 The Score HERE.
Follow play-by-play live stats on the WIAA website HERE.
Kaukauna Community News will update scores during the game HERE.
Kaukauna Community News will update scores on Instagram HERE at @FoxValleyNews
.
.