GREEN BAY — A Kaukauna Ghosts' team known for manufacturing offense instead relied on defense to claim its third state title in school history Wednesday in Green Bay.
Kaukauna defeated Sun Prairie High School 1-0 in the WIAA Division 1 state softball championship game at the University of Wisconsin-Green Bay.
The Ghosts captured the gold trophy in both their previous state appearances in 2010 and 2017.
Skyler Calmes, with a 12-1 regular season record, had her best game of the tournament when the team needed her the most.
Calmes allowed four hits, but defense kept the Cardinals from scoring.
Like a heavyweight title match, Kaukauna and Sun Prairie spent the first few innings getting a feel for the other team. Sun Prairie and Kaukauna play a similar style of softball, although neither has faced a similar team all season.
An infield lead-off hit by Ava VanAsten got the offense going for Kaukauna. A sacrifice bunt from Anna LaCount moved VanAsten to third.
Then a sacrifice fly by Kaukauna's top hitter, Khloe Hinkens, sent VanAsten home and put Kaukauna on the board in the bottom of the fourth. As it turned out, that's all the scoring the Ghosts would need.
The Ghosts used that familiar formula in their half of the fifth. Meredith singled up the middle to get on base and a VanAsten bunt moved Meredith to second.
Meredith advanced to third on a wild pitch with one out, putting even more pressure on Sun Prairie pitcher Tayler Baker.
But a controversial play at the plate after a LaCount hit called Meredith out to end the sixth inning. The home plate umpire initially called LaCount safe, but after a conference with all three officials, the call remained an out to end the inning.
The Ghosts, however, didn't need the insurance run, closing out the game in the bottom of the seventh.
The Ghosts advanced to the title game with a dominating 11-1 win over Burlington in the semifinal (RECAP) which followed its 3-2 comeback win over Wilmot Union High School (RECAP) to begin its state tournament run on Monday.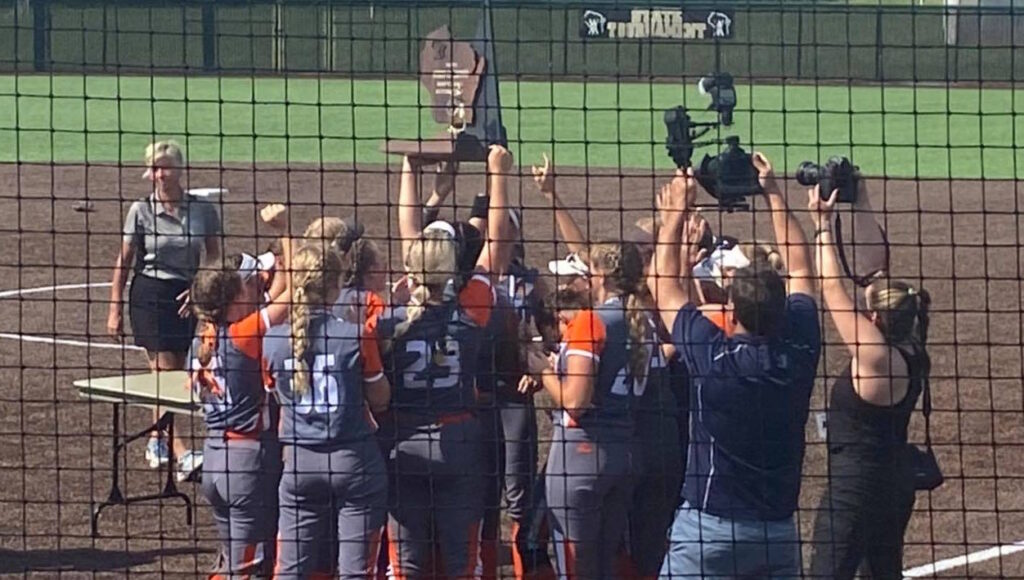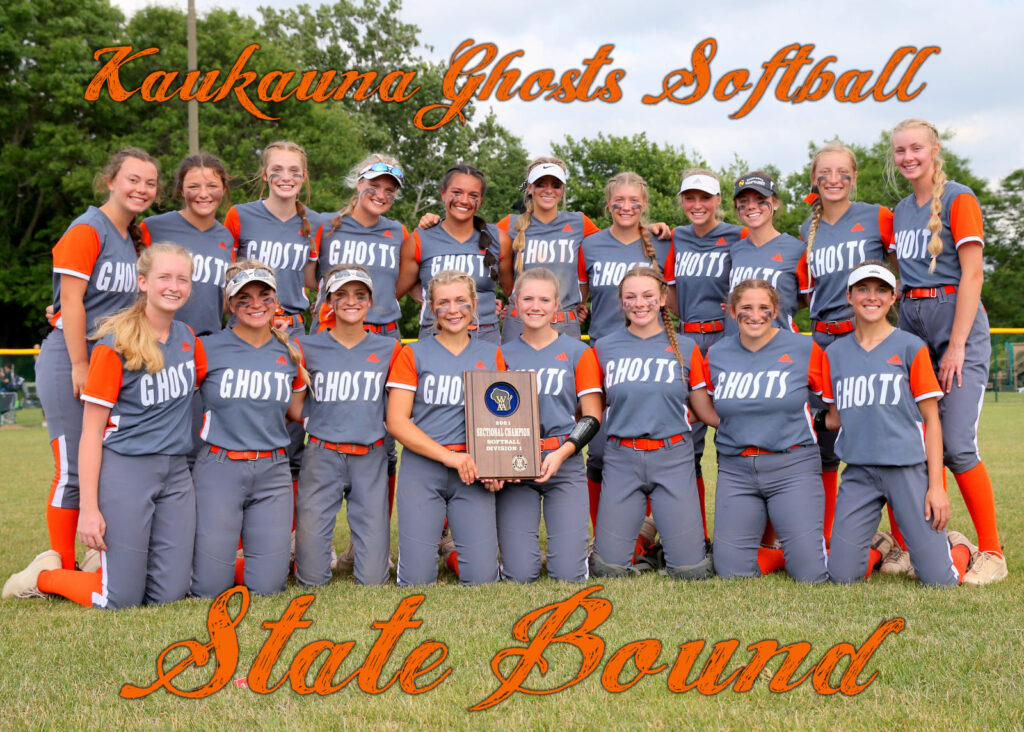 .
.