KAUKAUNA — The Kaukauna City Council on Tuesday approved a No Mow May resolution, suspending weed enforcement for the month of May.
No Mow May is a conservation initiative gaining traction across North America, according to the group, Bee City USA.
The initiative is voluntary for homeowners who choose to participate. Signs or notice are not required, however the 1000 Islands Nature Center has approximately 100 signs. The $4 donation for each sign goes to the NoMowMay initiative through Lawrence University to help offset the cost of the signs.
The Nature Center building is open from 8 a.m. to 4 p.m. Tuesday through Friday and 10 a.m.-3:30 p.m. on Saturdays.
The goal of No Mow May is to allow grass to grow unmown for the month of May, creating habitat and forage for early season pollinators. This is particularly important in urban areas where floral resources are often limited.
The resolution adopted April 20 suspends enforcement of the city's noxious weed ordinance for the month of May and allows homeowners who choose to do so to delay lawncare practices until June.
This will allow pollinator species to emerge and early flowering grasses and plant groups called forbes to establish.
In addition to benefiting pollinators, reducing mowing frequency will save water, help lawns become more resilient to drought and reduce emissions from gas-powered lawn equipment that often lacks the emission reduction equipment found on larger engines, according to Bee City U.S.A.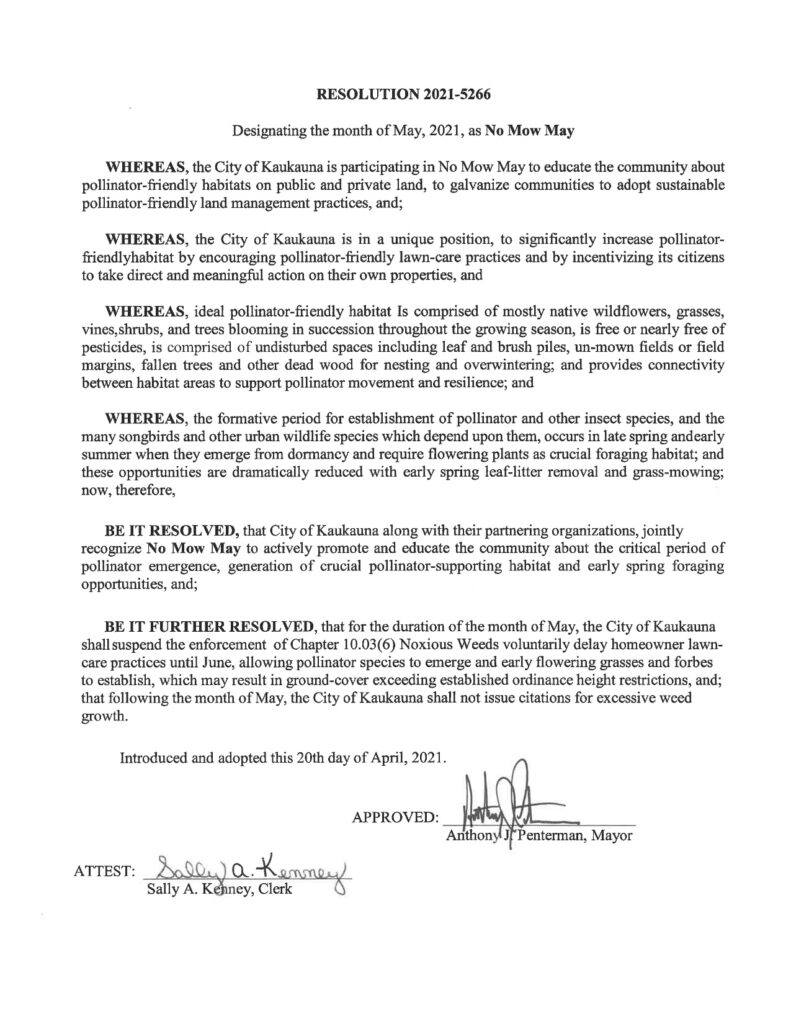 .
.