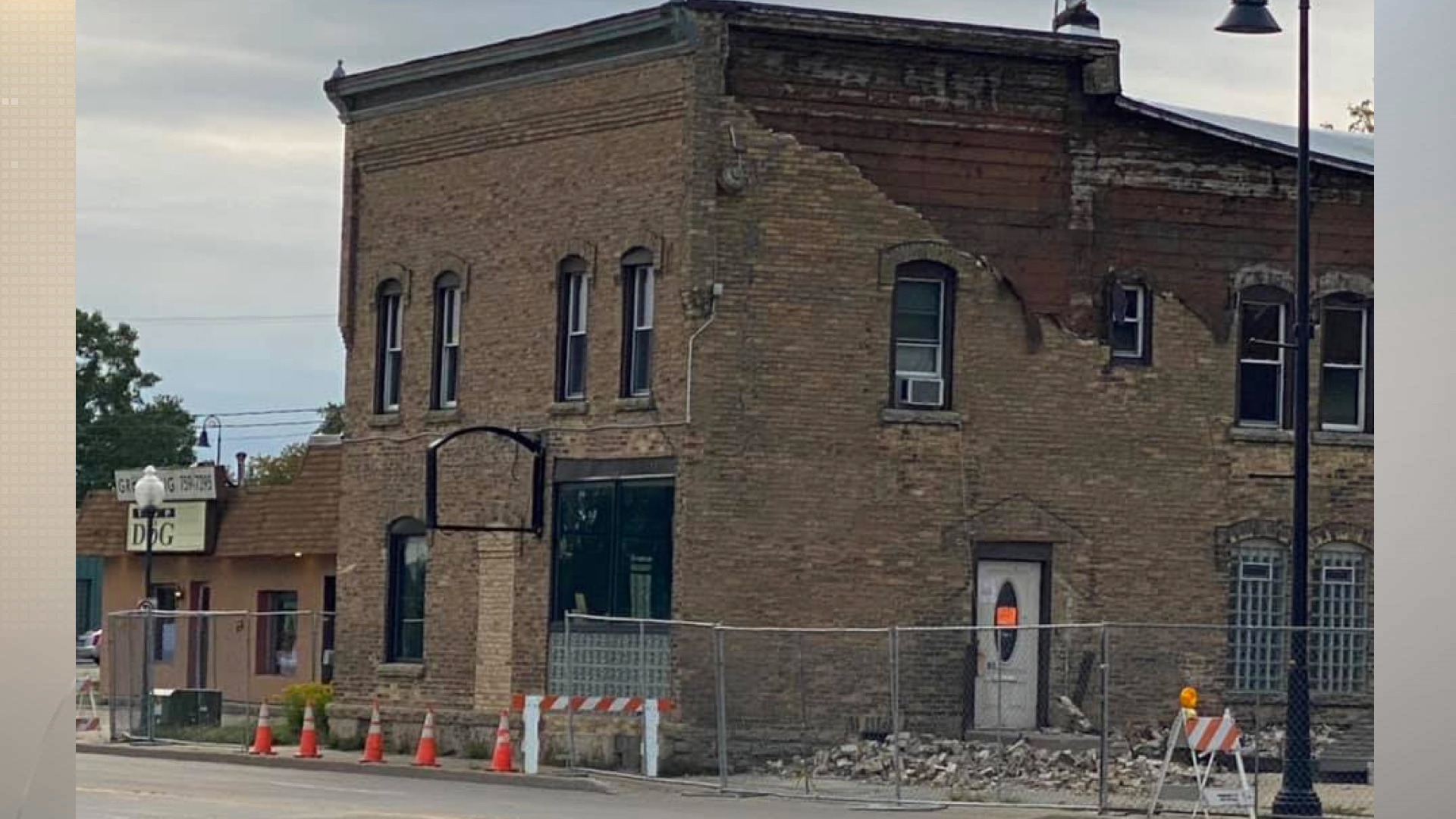 KAUKAUNA — The demolition of a building that has threatened pedestrians with falling bricks from its facade will be razed Monday.
Lane closures currently are in effect in front of the vacant building is located on the 300 block of Lawe Street.
The city on Thursday ordered the closure of both southbound lanes of Wisconsin Highway 55, Lawe Street, between Sarah Street and Doty Street.
Demolition is tentatively scheduled for Monday Sept. 28 from 8 p.m.-6 a.m. in which a full closure will be needed and a new detour notice will be sent out, according to Mayor Tony Penterman.
Earlier this month, Alderman Marty DeCoster raised the alarm of dangers from the falling facade.
"I have now witnessed a few close calls of children nearly getting hit and stuck crossing the highway, now in an area with no crossing guard or traffic light," DeCoster said.