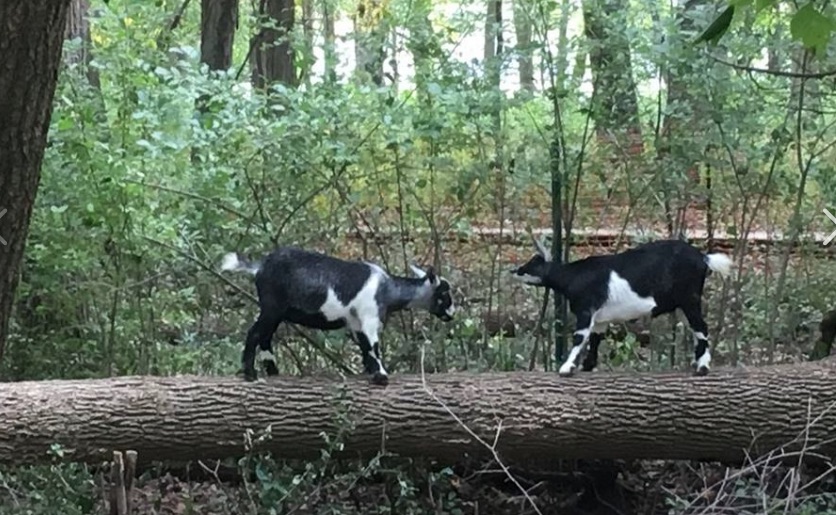 KAUKAUNA — The popular invasive-plant-eating goats are returning to 1000 Islands Environmental Center beginning Monday.
The voracious goats help get rid of invasive plants like buckthorn, poison ivy, and garlic mustard in an environmentally friendly way, according to the center.
The will be doing their work from 8 a.m. to 5 p.m., Sept 28-Oct. 9.
The goats are on loan from Mulberry Lane Farms and will be in a fenced-in area close to the picnic area at 1000 Islands.
During the time the goats are on site, they need to be moved from their shelter to the designated feeding area in the morning, and then from the feeding area back to their shelter at the end of the day.
The Thousand Island Environmental Center is looking for volunteers to move the goats.
The goats will be working at the nature center from September 28th – October 9th.