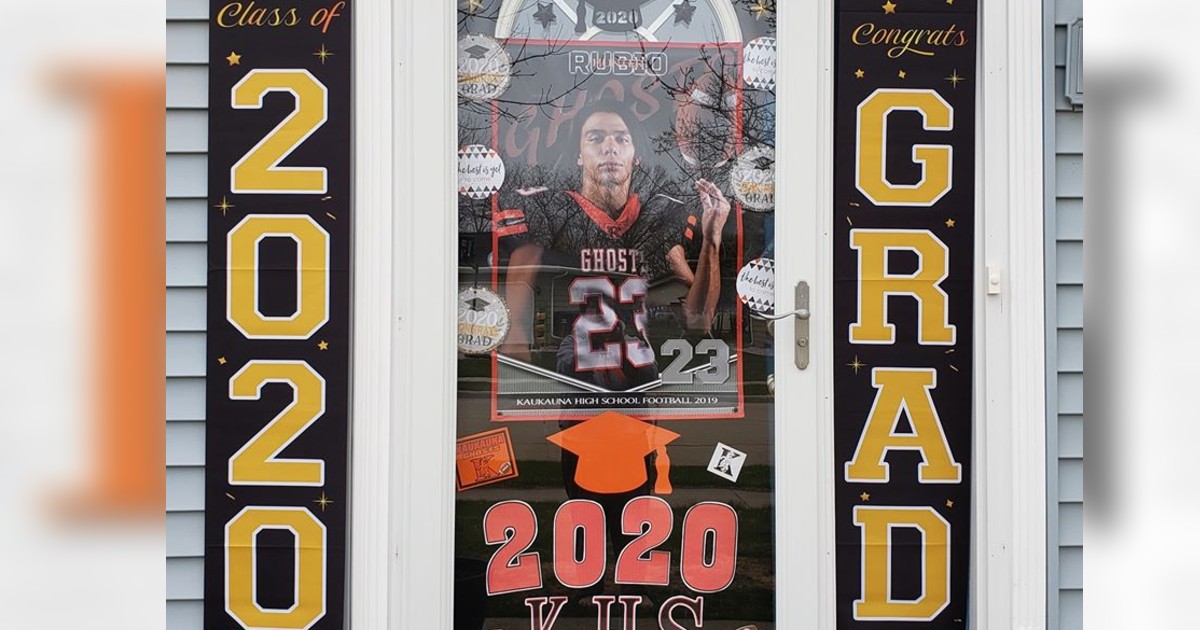 (KCN) — Because graduating ceremonies for area high school seniors have been pushed back due to the COVID-19 pandemic, people are finding creative ways to celebrate their students' accomplishment.
One of those ways is to share your senior's photo on the Kaukauna Community News Facebook page.
Click to share HERE.

Kaukauna's graduation ceremony, previously scheduled for June 4, 2020, has been rescheduled, and will now be held Wednesday, July 29, 2020 at 7:00 p.m., as long as gatherings are permitted at that time.
As a special way to recognize our seniors and allow graduates and attendees to remain socially distant, the ceremony will now take place within the Bank of Kaukauna Stadium on the turf field, with seating for spectators in the bleachers, according to the school district.
Because of this, the high school will limit the number of tickets given to each graduating senior to four. An electronic form to order tickets will be sent to parent/guardians of graduates in early May.
In the case the weather chooses not to cooperate, the ceremony will be moved indoors to the KHS Fieldhouse; the final determination for this will be communicated by noon on July 29. The district has reserved an emergency back-up date for the ceremony of Wednesday, August 5 at 7:00 p.m. Should we not be able to host a traditional ceremony at that time, we will host a virtual ceremony to honor the students.
More in information on the KHS graduation is HERE.