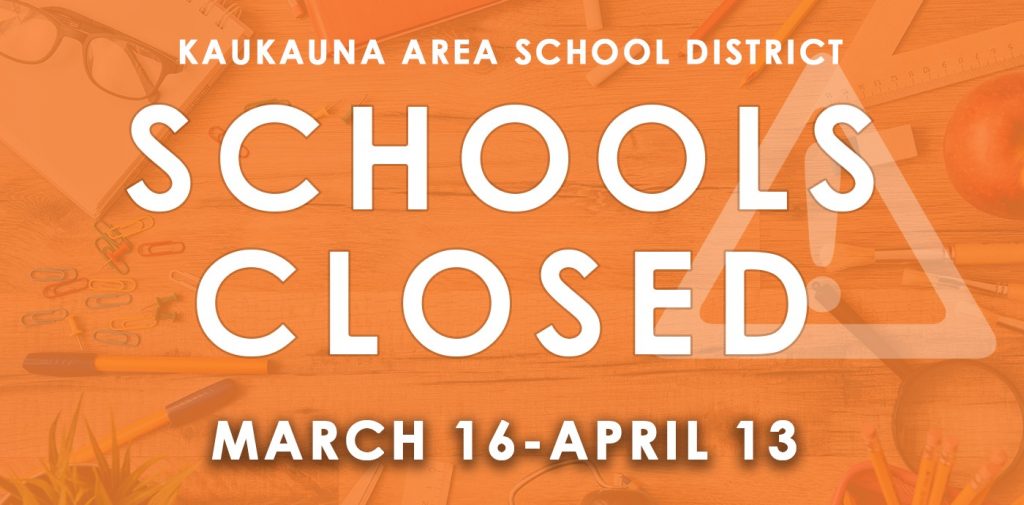 Kaukauna — The Kaukauna Area School District announced Friday that the will not be in session Monday, and hope to reopen April 6.
The district's full news release.
This afternoon, Governor Evers directed the Department of Health Services to issue a mandated school closure for all public and private schools, required to begin by March 18, with an anticipated return date of April 6.
As a result, KASD will be closed, beginning Monday, March 16, with classes expected to resume on Monday, April 13, after our scheduled Spring Break. We will be sending further communications by Wednesday, March 18 regarding our continuity of learning plans at all levels.
Please know that our buildings can be accessed on Monday, March 16 during regular school hours should you have a need to retrieve essential medical and/or personal items. If you have any questions or concerns, please contact your building Principal.
The District seeks to balance the prevention, suppression, and control of this virus with the needs of our families to find childcare, and the needs of our staff and district to provide learning continuity during this break. Like Governor Evers, our decisions are not made lightly, but with utmost care and concern for the safety and care of our students and our community.
Kaukauna Area School District will continue to keep you informed, sharing updates that relate to COVID-19 and the impact to our schools on our website and social media pages. Please refer back to this page as necessary for information, resources and updates.
As always, thank you for your understanding and continued support as together, we work through these uncertain times.