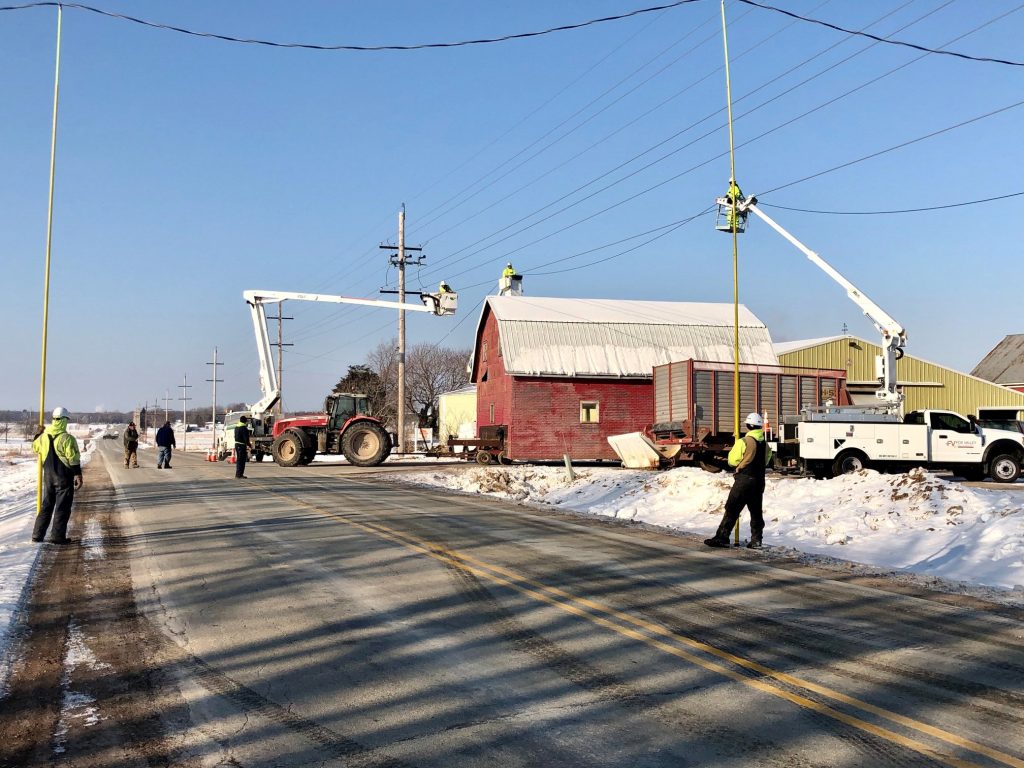 KAUKAUNA  (KCN) — Drivers outside of town may have been startled Thursday if they came upon a barn moving slowly down the middle of the road.
According to a Facebook post from Kaukauna Utilities, a local farmer was moving the barn.
Utility workers helped lift power lines out of the way as the barn was moved it its new location.