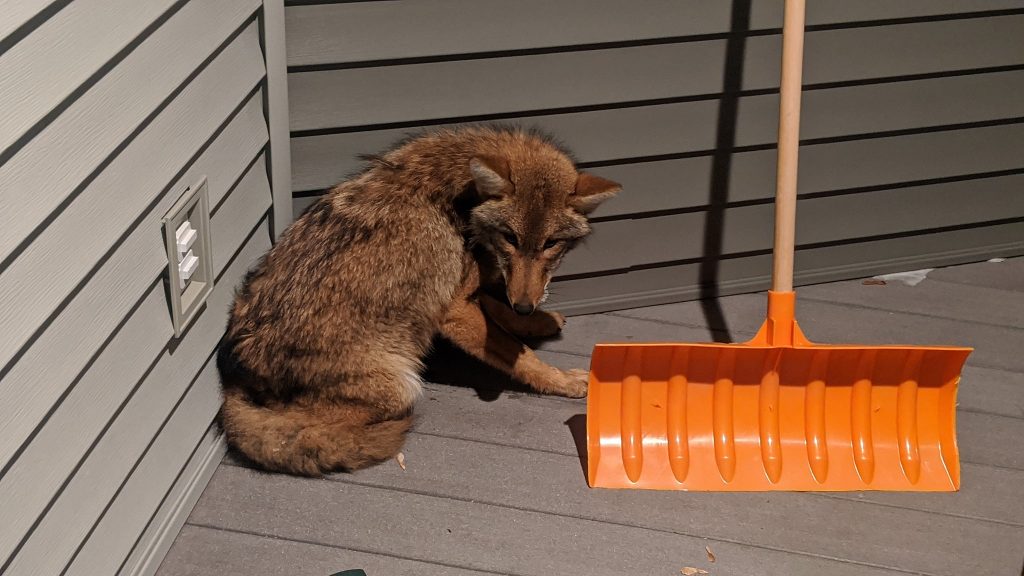 KAUKAUNA (KCN) — Kaukauna police are warning residents to be on the lookout for what appears to be timid coyote that won't leave when approached.
Police say they have received several calls about the animal found hanging out on a resident's porch and walking through yards in the 2100 block of Olde Country Circle.
"We attempted a couple of times to deal with this, but our tools as a police department are very limited in respect to wild animals," police said in a Facebook post.
They have been in contact with the DNR for other suggestions.
The coyote appears normal as far as how it looks, but is not acting normal, according to police. It has not been aggressive so far according to people in the neighborhood and was not aggressive toward police either. When prodded, it did leave the porch to another area in the yard.
Police warn residents that they should not approach it, or try to feed it.
Residents should look around their yards if they live in this area before going in the yard or letting their pet outside.
Look especially under overhangs of the house, behind and under patio furniture, and other structures it could lay under or behind.
Call police at 766-6333, if you see the coyote in hopes we can get it into an area where we do have some options.
There are local companies that deal with the trapping and disposal of wild life pests. We will look into this issue more on Monday and discuss options.