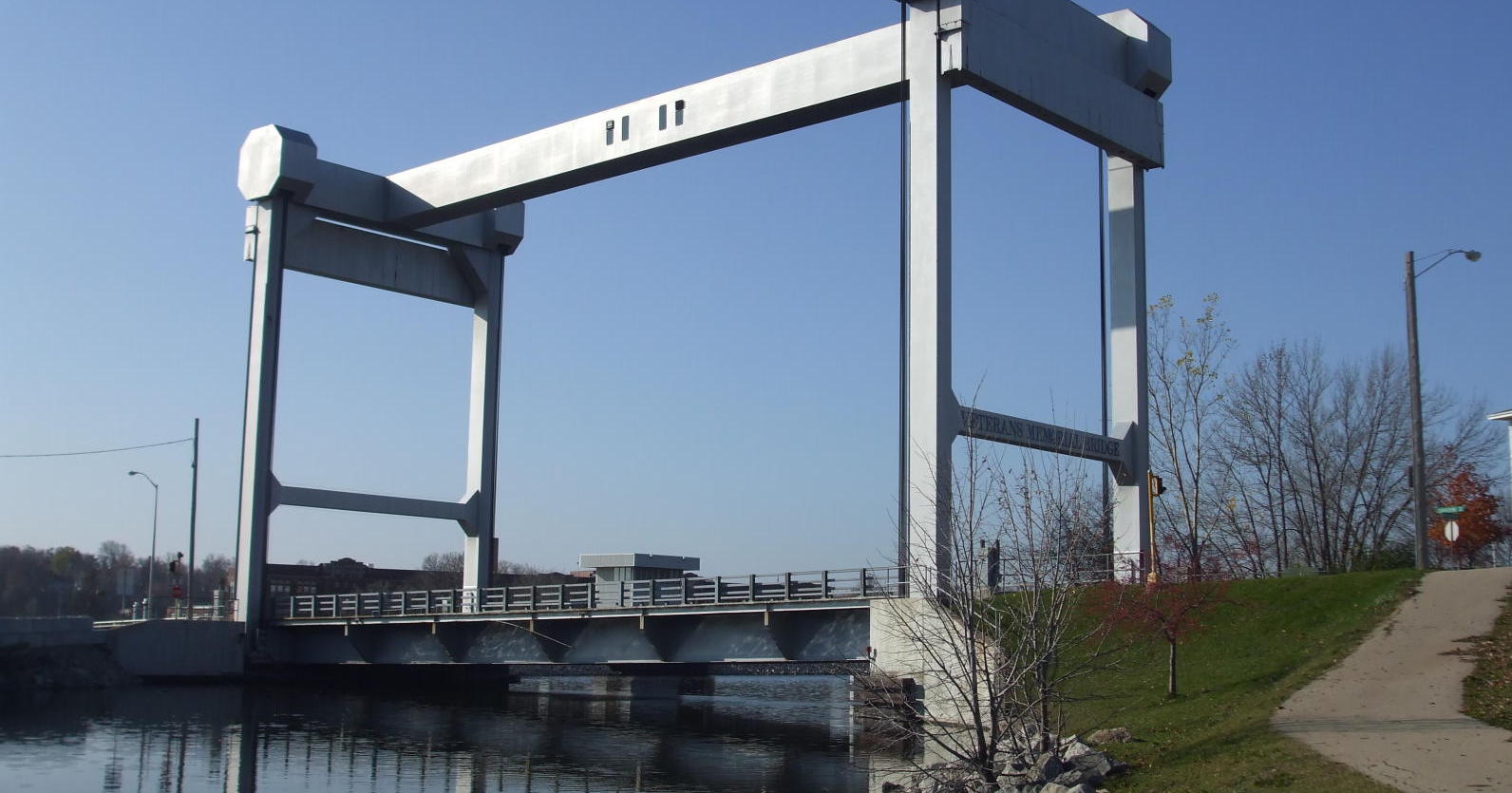 KAUKAUNA — Funding to make Kaukauna's Veteran's Memorial lift bridge operational again got a boost Friday when the state's budget writing committee indicated it would allow the city to qualify for a $1.7 million state grant.
The city of Kaukauna is currently under orders of the U.S. Coast Guard to make the Veterans Memorial Lift Bridge operational by May 2021.
The funding provision is part of a budget being crafted in the Republican-controlled Joint Finance Committee after it rejected a budget proposed by Gov. Tony Evers.
The budget will likely pass the full legislature later this year, however Evers has significant veto powers once the budget reaches his desk  before the two-year spending plan becomes law.
"I am incredibly proud to see the time, meetings, and work that went into securing funding for the Veterans Memorial Bridge was able to deliver a win for our community," Rep. Jim Steineke, R-Kaukauna, said in a news release.
Kaukauna Mayor Tony Penterman supported the move.
"As part of my mayoral campaign I vowed to work aggressively with our State Legislators, WISDOT, WDNR, Fox River Navigational System Authority and other State and Federal agencies to secure funding for the Veterans Memorial Lift Bridge," Penterman said in a statement. "This grant would be used for Veteran's Memorial Lift Bridge and would fund 80 percent of the remaining project costs, saving Kaukauna taxpayers $1.7 million."
Because the bridge is on a local street, it would qualify for funds through Wisconsin's local bridge program and its matching state funding, according to Steineke. However, current law does not allow the project to receive support because its roadway portion received a "sufficient rating." To date, it is estimated that the city has invested over $200,000 towards the project, which has an estimated cost of $2.2 million, Steineke said
The funding through the budget allows Kaukauna to qualify as a part of the existing local bridge program to receive matching funds on an 80/20 split for the remaining $1.76 million needed for the project.
"I'd like to thank the members of the Finance Committee for their support in this endeavor," Steineke said. "Through this collaborative work, we'll be able to make an important improvement in northeast Wisconsin while saving crucial dollars for the taxpayers of Kaukauna."