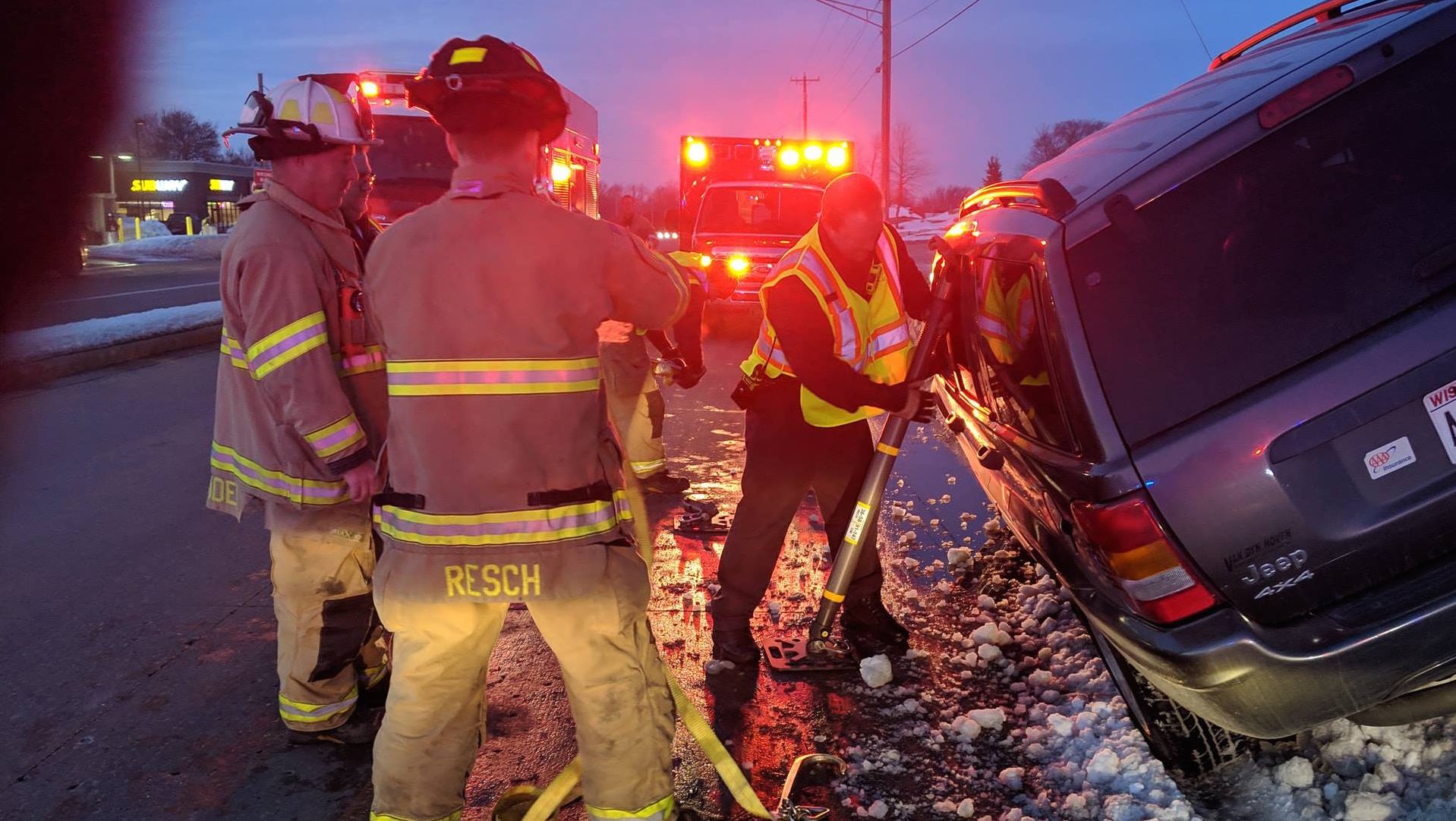 KAUKAUNA — The driver of an SUV that rolled up onto a snowbank Friday evening was uninjured after becoming trapped inside until being rescued by firefighters.
A part of Crooks Avenue near E. Ann Street was closed temporarily while the vehicle was stabilized so firefighters could get the driver out.
The driver did not appear injured, but was taken to a hospital to be checked, according to a post on the Kaukauna Police Department Facebook page.
No other vehicles were involved and no damage was apparent. TJ'z Towing removed the vehicle.