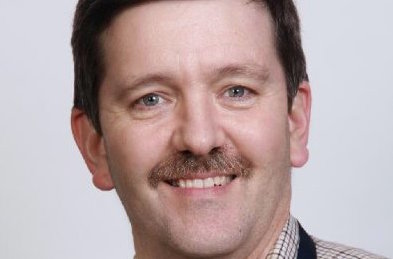 KAUKAUNA — Trail Reeves has announced he will run for alderman in District 3 in Kaukauna in the spring 2018 election. He is currently collecting signatures to file with the city clerk to get onto the ballot.
Election day is April 3, 2018. A primary would be Feb. 20, 2018, if necessary.
A resident of Kaukauna for 8 years, Reeves said in a news release that wants to serve the Kaukauna community with a fresh outlook that infuses new ideas and a commitment to highlighting that which makes our community great already.
The youngest of 11 children, Reeves was born in Redding, CA. He joined the Navy at the age of 17 and served in Desert Storm. In 2003 Trail retired with the rank of Chief Petty Officer. Currently Trail is a sales manager at West Corporation in Appleton.
One of Kaukauna's attributes that Reeves said he wants to highlight is its proximity to both the Green Bay and Appleton markets. The location makes it a perfect residential option for families with members who work in both. By incentivizing new business and providing new opportunities to current small business owners Reeves wants to create an economic environment for entrepreneurs to succeed.
Reeves said he cares about the quality of day to day life for his Kaukauna neighbors. He wants to take steps to improve the quality of life in the city of Kaukauna as well as bringing a fresh outlook that is possible when someone looks at issues from a new perspective.
Reeves said he looks forward to the opportunity to serve District 3 over the next two years and helping to lead Kaukauna on "The Trail to the Future."