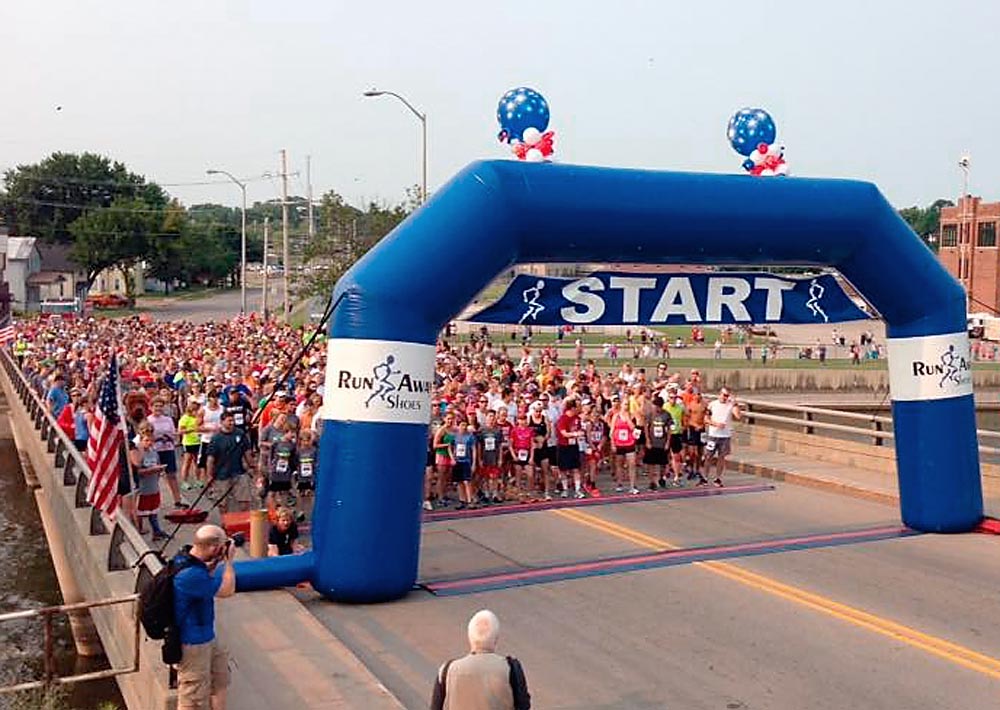 KAUKAUNA — Cailin Kinas, 14, who will be a high school freshman in the fall, was the second place women's finisher July 4 in the 2017 Fox Firecracker 5K run.
She finished 30th overall, with a time of 19:20.
Jonathan Fleischmann was the top men's finisher from Kaukauna, coming in 11th with a time of 17.34.
Alexander Rink won the men's event with a time of 16:08.
Kaitlyn McDaniel won the women's event with a time of 19:03, finishing in 26th place.
Full results are HERE.