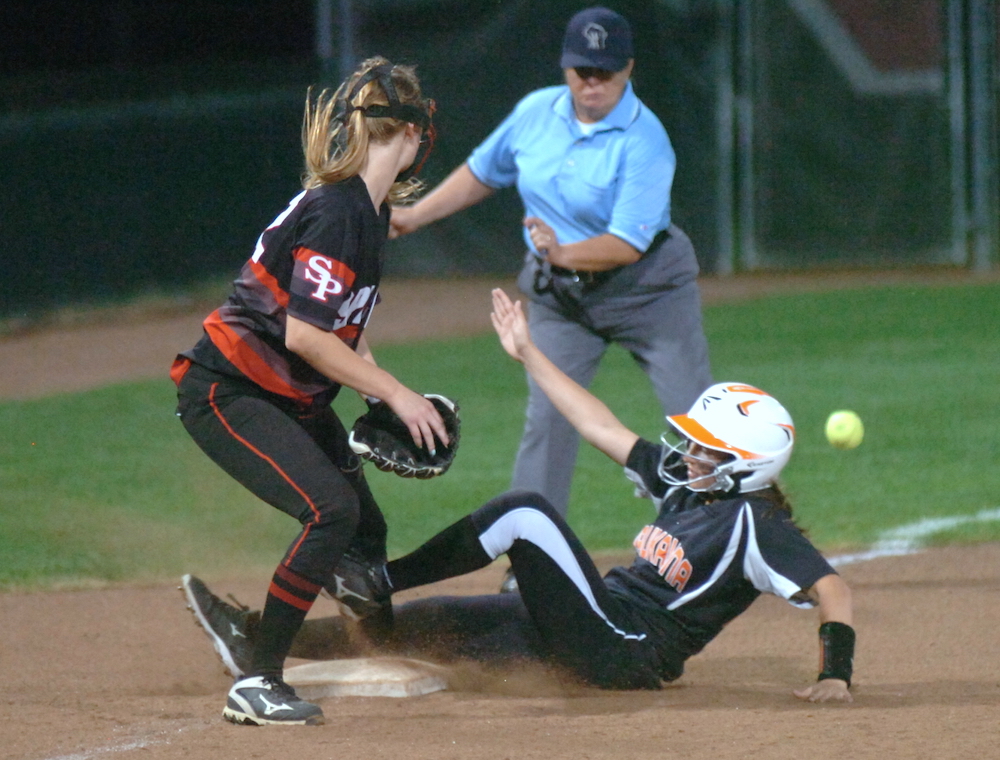 MADISON — Kaukauna's ace pitcher Hailey Hestekin and catcher Michaela Meehl had a plan for the WIAA Division 1 state semifinal softball game.  They would block out any distractions and play a simple game of pitch and catch.
The strategy worked, leading the Galloping Ghosts to a 3-0 win over Stevens Point Area High School on Friday, June 9, 2017.
They now will play Saturday evening, about 6:30 p.m., for a state title against Wilmot at Goodman Field on the University of Wisconsin-Madison campus.
The game can be see live on Fox Sports Wisconsin Plus at 6:30 p.m. Check your local cable listings. You can follow along inning by inning by clicking on the game scoreboard on this page: https://www.wiaawi.org/Sports/Softball.aspx
"I just was focusing on throwing my game," Hestekin said. "Me and Meehl, our whole thing was just block everything out — the noise, everythign — it's you and me, we're just playing catch."
And the team is getting hot at just the right time.
"It's awesome. I think we're all really having a lot of fun. We're playing our best ball and peaking at the right time," she said.
Hestekin said she knew she had a no-hitter going into the seventh inning, but she shrugged it off after giving up a hit in the final inning.
"It's about the team, she said."
The Ghosts scored twice on two errors in the second inning, then added a final run in the fourth.