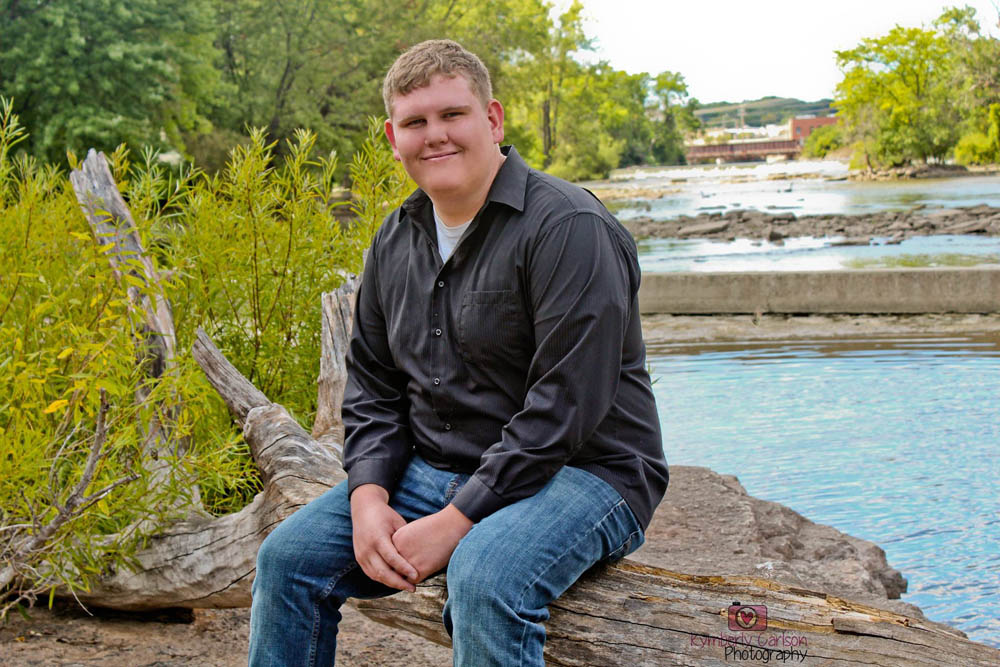 Will you be a high school senior in the fall? Now is the time to schedule your senior portraits.
Kaukauna-based portrait photographer Kymblerly Carlson has been working with area high school seniors, families and babies since 2009. She shared these five tips to guarantee a successful senior portrait session:
1) When should I schedule? The best time to have your high school senior portrait taken is the summer before your senior year. Fall is a busy time for seniors. Between sports or plays, applying for college and classes, there is little extra time for photos.
2) What should I wear? Choose a photographer that allow multiple outfit changes. Include something simple, some that are coordinated and maybe an outfit that's fun. Your photographer will have more suggestions on what has looked good in the past.
3) Should I get my hair cut, or done, before the photos? This is an absolute yes. After your schedule your photo shoot, schedule your hair appointment.
4) Should I have a prop? Many seniors do, but it's not necessary. If you play a sport or instrument, bring something along that's representative. Bring any props that speak to your character, such as pets, cars, sports equipment, musical instruments or anything else that tells about you.
5) Can I use my senior portrait for the yearbook? Your photographer will include poses appropriate for your yearbook in your shoot. Check with your yearbook adviser for the deadline to submit your photos. It's often much earlier than you might think.
Photographer Kymberly Carlson can walk you through all of these decisions when you call to make an appointment.
High school senior photo session
Here's what Carlson offers for her high school senior session:
Up to 2 hours of capturing (starts at your scheduled start time)
Up to 5 outfit changes
Up to 4 locations of your choice within Fox Valley
Bring any props that speak to your character (can bring pets, cars, sports equipment, musical instruments, or anything else)
A CD with all images and typically 30-40 edits of my choice – may be more
Release to print
These are ideally booked June – July, but I can typically work a few in August and September
There also is an option of 1 hour capturing time, 2 locations, and up to 3 outfits for just $225. Get everything as listed above, with the exception of 25-35 edits. (Senior boys typically would rather this one, since they aren't a fan of long photo sessions).
Browse the price list HERE.
High schools
Kymberly Carlson Photography works with students students throughout the Fox Valley:
Kaukauna High School senior portraits
Kimberly High School senior portraits
Little Chute High School senior portraits
Wrightstown High School senior portraits
Appleton East High School senior portraits
Appleton West High School senior portraits
Appleton North High School senior portraits
DePere High School senior portraits
Ashwaubenon High School senior portraits
CONTACT
Website: TAP HERE
Facebook: TAP HERE
Email: kymcphotography@gmail.com