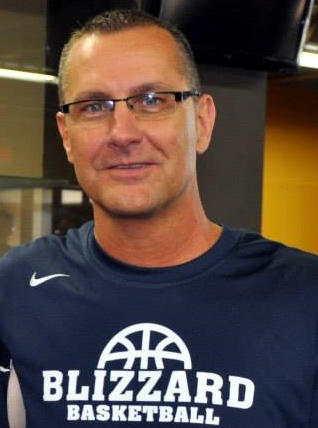 KAUKAUNA — Craig Hawley, who coached the Hortonville High School boys basketball team from 2008 through 2012, has been named the new girls varsity head coach at Kaukauna High School.
The school announced the hire Monday, May 1, 2017.
Hawley also currently serves as the director of basketball operations for the Wisconsin Blizzard basketball program.
During his college career, Hawley played for Coach Dick Bennett at the University of Wisconsin-Stevens Point, where, as an all-state guard, he scored over 1,000 points.
"We are excited to have Craig on board," said KHS Activities Director Chris McDaniel in a news release. "Craig's passion and desire to lead our girls basketball program, and his philosophy of growing our students as not just athletes and players, but as whole individuals, will serve our school and team well."
Hawley led the Polar Bears to a 42-50 record in four seasons, including marks of 14-10 and 17-7 in his final two seasons.
Hawley replaces Jim Viotto who announced his resignation March 20, 2017.
Viotto was 23-73 in his four seasons with the Ghosts. Kaukauna finished 3-21 this season and was 2-22 in the 2015-16 season.
"The District extends a sincere thank you to Coach Viotto for his four years of service to this team and to our student-athletes," Kaukauna activities director Chris McDaniel said in a news release by the district. "We wish him success in the future."