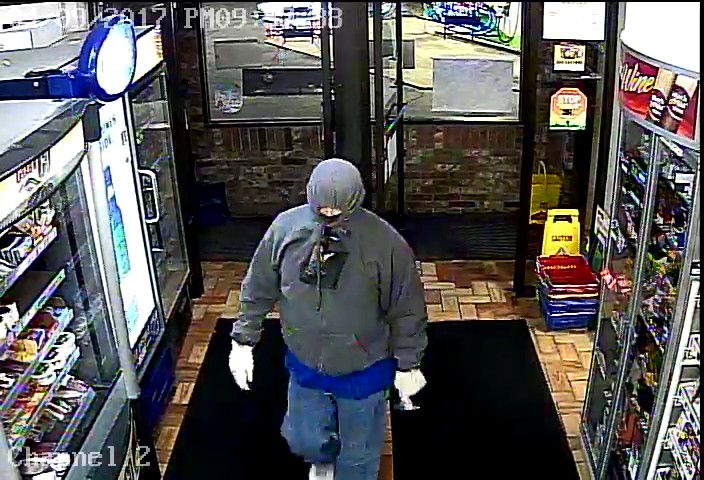 KIMBERLY – A clerk was struck with the handle of a hammer Sunday during a robbery in Kimberly and police are seeking the attacker.
Fox Valley Metro police were called about 10 p.m. April 9, 2017, to the BP station in the 700 block of West Kimberly Avenue for a report of an armed robbery.
The clerk told police that the robber was a white male wearing a gray hooded sweatshirt, white gloves and blue jeans. He was armed with a hammer and a knife, according to a Fox Valley Metro Police Department news release.
The clerk was transported to an area hospital with minor injuries after being struck by the handle of the hammer.
The robber left the store with an undisclosed amount of money. A K-9 track was completed but was unsuccessful.
Police are asking anyone with information about the incident to contact Officer Michael Lambie at (920) 788-7505, or by email at Michael.Lambie@fvmpd.org.