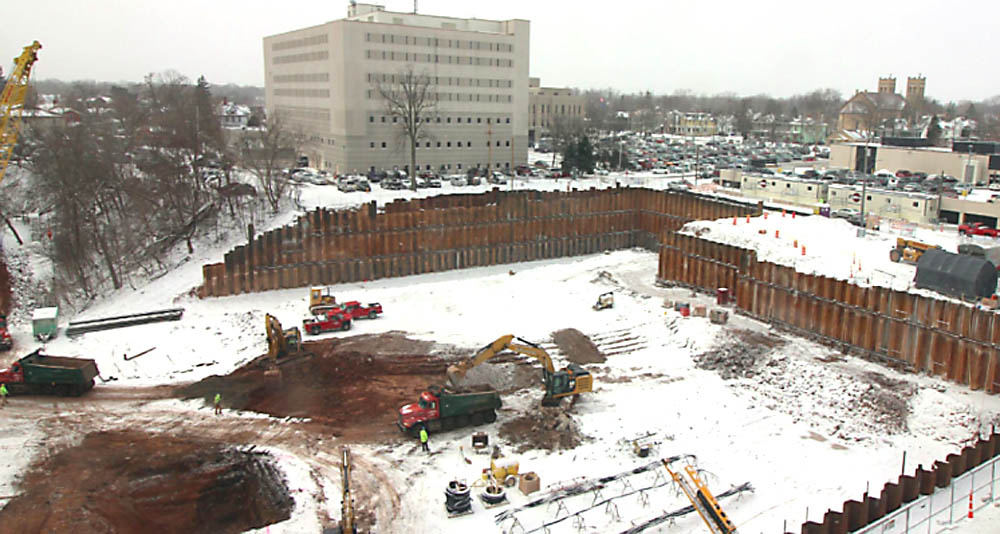 APPLETON — Even though construction of the new Fox Cities Exhibition Center in Appleton is barely above ground level, officials have announced a major conference coming to the center in March of 2018.
The center has booked the 2018 Wisconsin Governor's Conference on Tourism, which is part of Travel Wisconsin's Travel and Tourism Week.
This year's event just wrapped up at the  Potawatomi Hotel & Casino in Milwaukee,  and it will be the first time since 2006 that it has been held in Appleton.
The conference typically draws about 1,000 attendees and highlights include the unveiling of the news season of tourism ads.
At this year's conference, Gov. Scott Walker addressed the group on Monday.
Construction is being paid for by hotel and motel room taxes from 10 participating communities, including Kaukauna, and is located in Appleton on West Lawrence Street across from Radisson Paper Valley Hotel.
The Kaukauna City Council in November approved a 10 percent percent room tax on hotels and motels in Kaukauna. Three percent of the money will be used to fund the city's commitment to the center.
The Fox Cities convention center complex, including an Exhibition Center, will create an ultimate annual economic impact -– new dollars to the Fox Cities — of $8.4 million, according to a Convention Center Community Coalition report. The present value of this impact over 20 years is around $105 million.
The expo center will be owned by the City of Appleton and will be managed by the Radisson Paper Valley Hotel.
Construction has been proceeding all winter and this week work crews start3ed the process of preparing to pour concrete by pouring a few test piles.
You can follow construction progress on its Facebook page HERE.