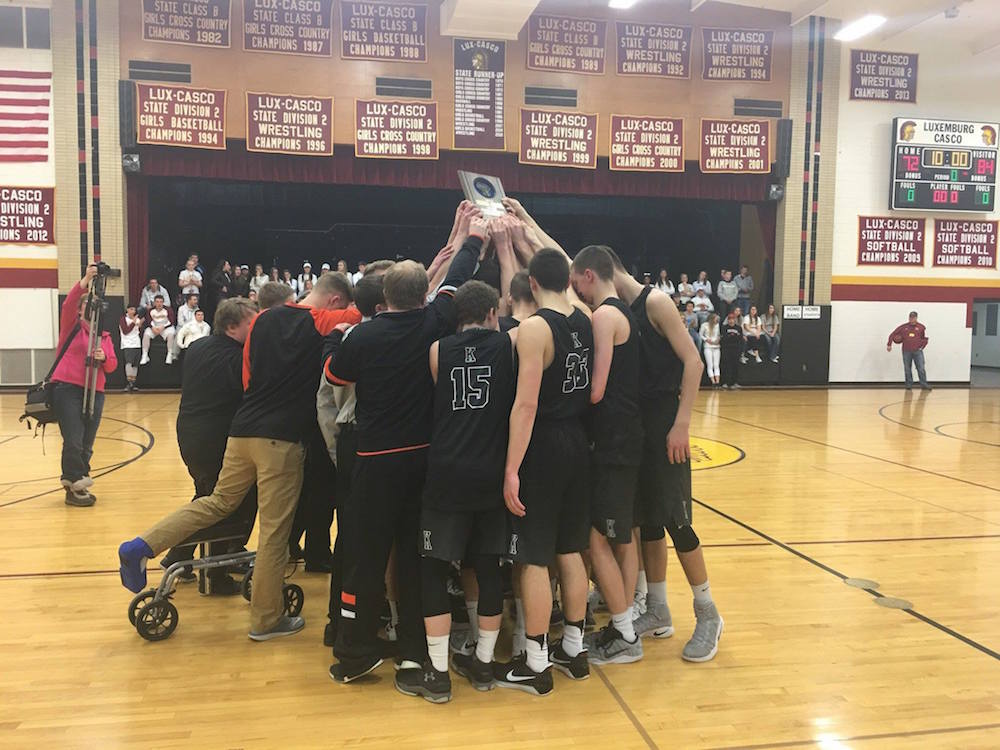 ASHWAUBENON — The Kaukauna High School boys basketball team travels to Ashwaubenon Thursday for a 7 p.m. WIAA Division 2 Sectional semifinal game against Pulaski.
Ticket pre-sale will take place Wednesday from 7:30 a.m. through 4:00 p.m. at Kaukauna High School. Tickets are $5, limit 8 per person.
No. 1 seed Pulaski captured its regional title with a 64-55 win over West De Pere.
The winner of Thursday's game faces the winner of the Beaver Dam vs. Cedarburg game with a trip to state on the line. That game will be played Sat. March 11 in Menasha.