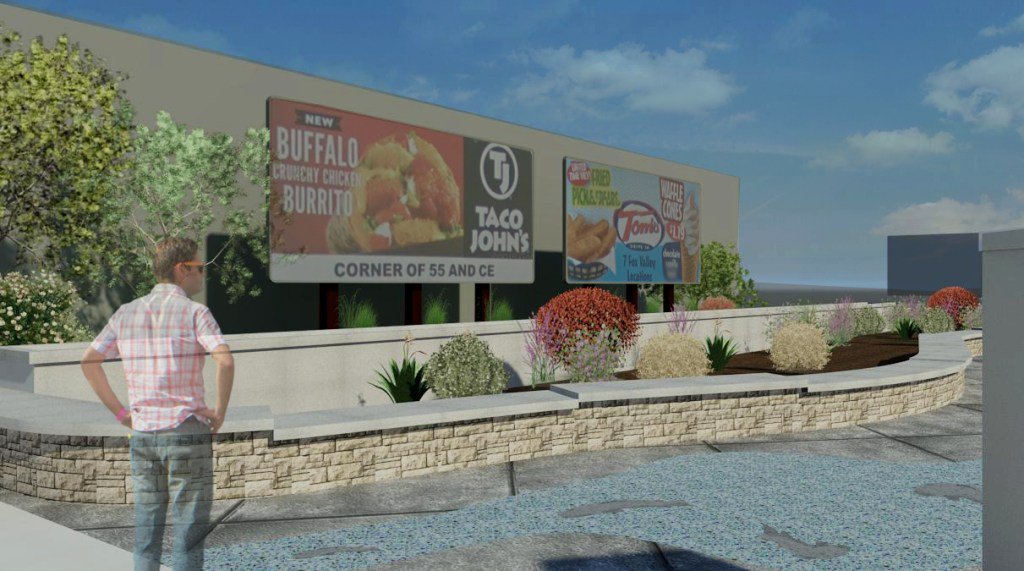 KAUKAUNA — A long-neglected downtown corner may get a facelift as part of a proposed improvement plan.
As the Kaukauna Planning Department works out details, they will host a public information forum from 4 p.m. to 6 p.m. this coming Thursday, March 2, 2017, to gather input on proposed improvements to the downtown.
In addition to the street reconstruction project, decorative plazas are planned for the vacant lot at Second Street and Crooks Avenue and at the north end of Main Avenue near the pedestrian bridge, according to a news release posted by Julie Schroeder of the planning department.
Features proposed for these plazas will include theme lighting, brick pavers, benches, landscaping and unique art installations.
This is an open forum with no formal presentation. Staff members and individuals representing the project elements will be on hand to showcase the features and answer questions.
Please join the meeting on Thursday, March 2, 2017 anytime from 4 p.m. to 6 p.m. in the Council Chambers of the Municipal Services Building to be a part of the exciting changes planned for your downtown.
The intersection has been the focus of on-again, off-again improvement plans for more than a year.
In April 2016, during an ongoing discussion in the Facebook group Kaukauna Pictures about some of the more worn looking properties downtown, Shannon Wendricks posed this question:
"I guess while I'm at it I have to ask about this corner as well (Second and Crooks). Does St V. De Paul own this one? So much sunshine here, couldn't this be a community garden? Or somehow a school garden for Riverview students? As a charitable organization this could be done in a heartbeat."
Wendricks, who owns Valley Seamstress on Wisconsin Avenue and La La Land Costume Sewing, received numerous replies and several meetings took place to look into the possibilities.
The city owns the lot, but it has a significant amount of concrete fill, which could be problematic for a garden other other plantings, according to Alderman Tony Penterman.
He posted to the group that city engineers told him they discovered the concrete fill when they ran sewer and water in that area.
"I guess along time ago the building that was there started on fire and when them demolished it they just knocked it down into the hole and covered it with dirt," Penterman wrote.
But as part of the latest project, the corner could finally become a centerpiece to the downtown area.