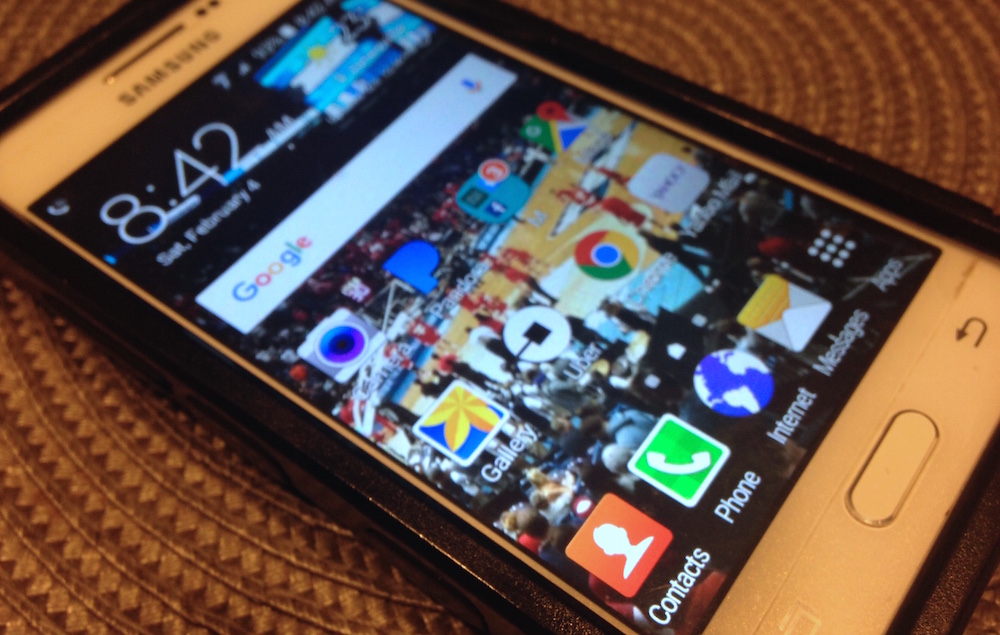 KAUKAUNA — Police say they receive far too many complaints about middle and high school students sending sexual text messages, and officials hope a new ordinance will give them another tool to address the trend.
The Kaukauna City Council is expected to take up a sexting ordinance at its meeting Tuesday.
The council will meet at 7 p.m. Tuesday, Feb. 7, 2017 in the council chambers of the Municipal Services Building, 144 W. Second St.
Currently, teens could face felony child pornography charges.
"For these kids making poor choices we didn't want them to have a felony," Assistant Police Chief Jamie Graff told WBAY TV.

The Fox Valley Metro Police Department pass a similar ordinance a couple of years ago.

"We needed something else. We needed this rdinance so that we had another option for investigators to handle this type of investigations," Fox Valley Metro Officer Michael Lambie told the TV station.

"This will give our local police department a little more teeth and it's going to bring it back into our local municipal court," Mayor Gene Rosin said.

And the Kaukauna School District said they think the proposed ordinance would be positive.

"Educationally and developmentally, this ordinance will provide law enforcement different and more appropriate accountability options based on the individual situation," said Superintendent Mark Duerwaechter.
COMPLETE AGENDA
Tuesday, February 7, 2017, at 7:00 P.M.
1. Roll call, one minute of silent prayer, Pledge of Allegiance to the American Flag.
2. Reading and approval of minutes.
3. Presentation of letters, petitions, remonstrances, memorials, and accounts.
a. Bills payable.
4. Public appearances.
5. Business presented by the Mayor.
a. Appointment of Bruce Werschem to the Board of Appeals to replace Ron Welch.
b. Appointment of Pahl Ploetz to the Grignon Mansion Board to replace Mary VanderSanden.
c. Reappointment of Ken Kavanaugh to the Board of Appeals.
d. Reappointment of John Neumeier III to the Public Housing Authority.
e. Appointment of Craig Koch to the Board of Appeals as an alternate.
6. Reports of standing and special committees.
a. Operator (Bartender) Licenses.
b. Public Protection and Safety Committee of February 6, 2017.
c. City Plan Commission of January 26, 2017.
d. Board of Public Works of February 6, 2017.
e. Legislative Committee of February 6, 2017.
f. Finance and Personnel Committee of February 6, 2017.
g. Police and Fire Commission of January 5, 2017.
h. Health & Recreation Committee of February 6, 2017.
7. Reports of City officers.
8. Presentation of ordinances and resolutions.
a. Ordinance creating Section 9.34 of the City of Kaukauna Municipal Code prohibiting sexting.
b. Resolution approving warranty deed with State of Wisconsin for Hwy. 55 acquisition.
c. Resolution approving a Certified Survey Map for Gary Keating.
d. Resolution accepting developers agreement with Precision Paper Converters.
9. Consideration of miscellaneous business.
10. Convene to Closed Session pursuant to Wisconsin Statutes 19.85 (1) (e) to discuss disposition of property in Commerce Crossing.
11. Reconvene to Open Session for possible action.
THIS MEETING FACILITY IS BARRIER FREE.
IF REQUESTED THREE (3) DAYS PRIOR TO THE MEETING, A SIGN
LANGUAGE INTERPRETER WILL BE MADE AVAILABLE AT NO CHARGE.