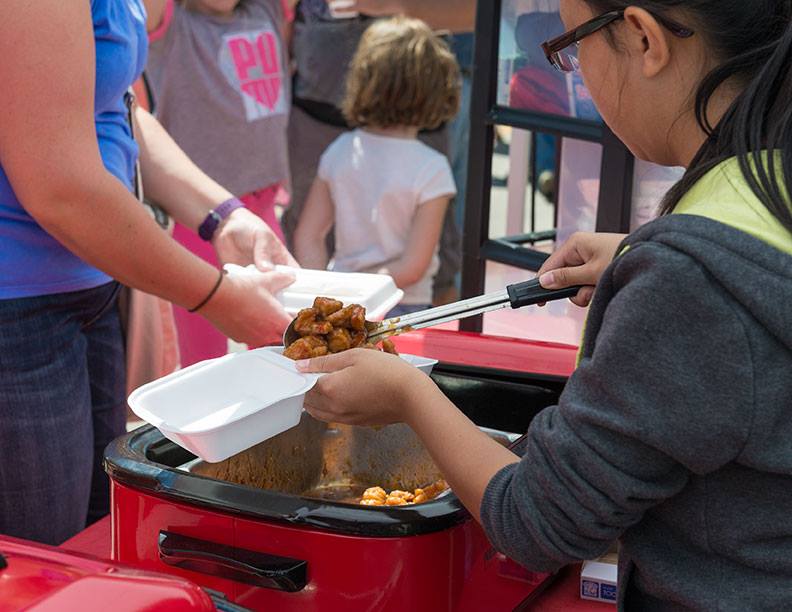 KAUKAUNA — Kaukauna's newest restaurant, Orange Chicken Hut, opens today, Feb. 3, 2017, at 10 a.m.
Long a food-stand favorite in the Fox River Valley, the new restaurant opens at 107 E. Second St. downtown in the space that was the longtime location of the Villa.
Hours are 10 a.m. through 9 p.m. Mondays through Saturdays.
Now everyone can enjoy some orange chicken without having to wait for the Farmer's Market.
A menu is available on their website at OrangeChickenHut.com
More from the Orange Chicken Hut Facebook page:
We hope everyone is staying warm and safe this winter. It's been awhile since we've updated our page, but that's because we've been busy and now we're ready to give you guys the big news!

First, we would like to thank everyone for supporting us throughout the past 3 summers and for all of the donations we've received.

The time we've spent at the Oshkosh Farmer's Market and every event we've attended, has surely tested our abilities of becoming a business. Many of you have praised our work and we are glad that you have been satisfied up to this point.

This marks the very beginning of our dream coming true, as we are getting ready to open up our very own restaurant in downtown Kaukana!

We have been working on it for awhile now and we are ecstatic to be open more than just the summer.

Again, we would like to thank everybody for their generous comments and donations throughout the years and we hope to further our business with you all. Keep checking for more updates and thanks again for all of the support!
Share this post to let others know as well!