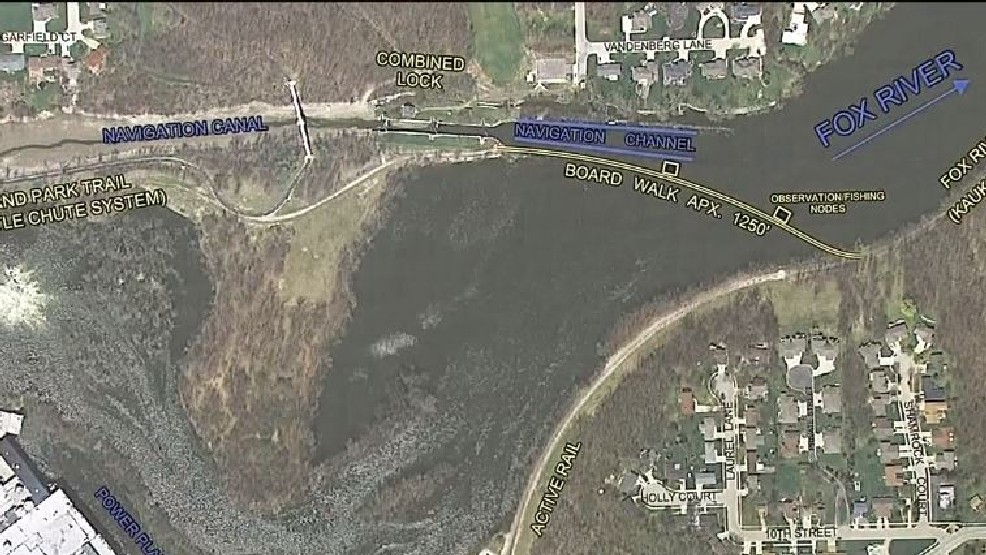 KAUKAUNA – The final public meeting to discuss the feasibility of a boardwalk that would cross the Fox River from Little Chute to Kaukauna will take place in January.
News release
LITTLE CHUTE — The village of Little Chute and city of Kaukauna will hold the fourth and final public meeting regarding  the Fox River Boardwalk Feasibility and Cost Analysis Study. This meeting will expand upon the previous three meetings related to this project.
The meeting is at the village of Little Chute Village Hall from 5 p.m. – 6:30 p.m. on Tuesday, Jan 10, 2017.
The Little Chute and Kaukauna are working together with engineering consultant, GRAEF, to perform a Cost Analysis and Feasibility Study on a Multi-Modal Boardwalk that would cross the Fox River from the Heritage Parkway Trail in Little Chute to the recently acquired abandoned railway on the Kaukauna side.
This would be a wonderful spot to connect the two communities' trail systems and create a beautiful spot to observe nature, fish, walk, bike, or run. This would also create a safe way for families to walk or bike without having to cross the Highway 55 Bridge in Kaukauna or Highway N Bridge in Little Chute.
The goals of this study are to get input from the communities on this project, create a concept plan based off of the community feedback, investigate funding options, investigate further partnerships, and create a project cost estimate.
The two communities have hosted three public informational meetings on this project in October and November. The next public informational meeting will be held on Tuesday, January 10 from 5:00 pm – 6:30 pm at the Village of Little Chute Village Hall.
A wide view image of the proposed boardwalk location is HERE.