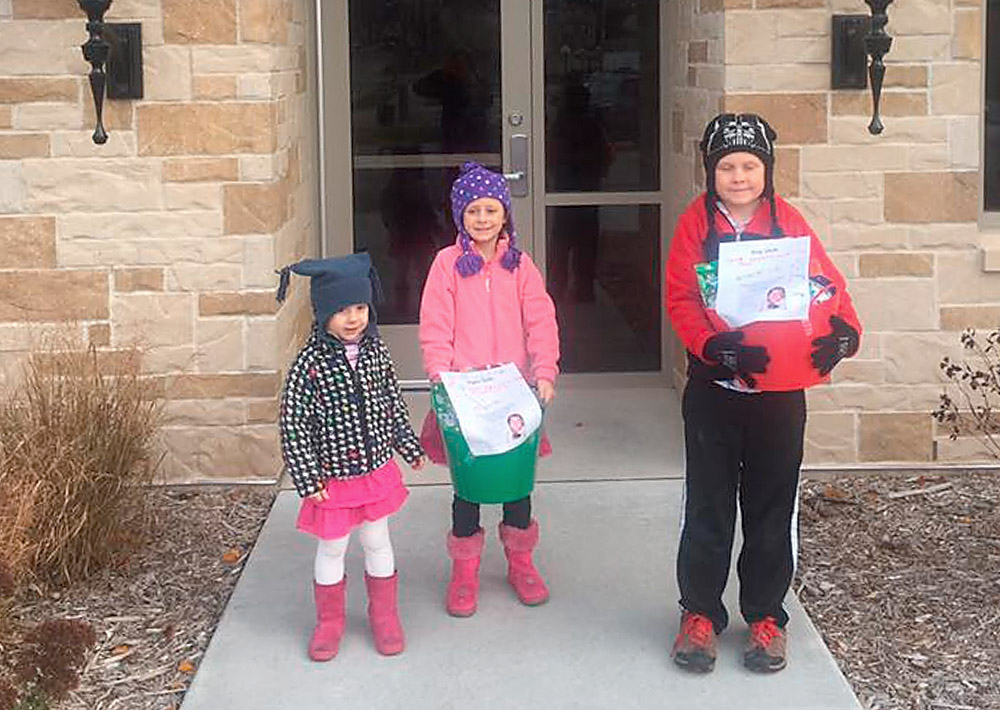 KAUKAUNA — Be prepared for random acts of kindness today.
Dec. 7, 2016, would have been the the 13th birthday of Olivia Stoffel of Appleton, who died May 3, 2015, in a shooting on Menesha's Trestle Trail.
A gunman shot and killed Olivia, her father, 33-year-old Jon and Adam Bentdahl, 31, of Appleton.
The Stoffels were members of Freedom Fellowship Church in Kaukauna.
According to a post on the Facebook group, Olivia's Heart, people are encouraged to celebrate Stoffel's birthday with random acts of kindness.
The Kaukauna Police Department was a beneficiary Wednesday of the kindness inspired by Stoffel, according to a Facebook post by Lisa Henslin.
In her post Henslin wrote, "We made baskets of treats (coffee, candy, snacks, treats and mints) for the day and night shifts at the Kaukauna police department and dropped them off today, with Olivia's note and a handwritten note of appreciation for keeping us safe from my kids.
NBC 26 also is planning a story on the visit.
A family dropped off these treat baskets to the Kaukauna PD. We'll have more tonight on what people are doing to remember Olivia on @NBC26 pic.twitter.com/qZBJackny4

— Marisa DeCandido (@MarisaNBC26) December 7, 2016

According to the Facebook group:
On Dec. 7 we are going to do random acts of kindness in celebration of Olivia's life here and in eternity and in her memory. We encourage you to do whatever the Lord leads you to do.
In summary….
1. Do a random act of kindness on December 7. No act is too small or too big. Pray and seek the Lord about this.
2. Include a brief description of why you are doing the random act of kindness.
3. Include the Facebook group on the description so those who receive the act of kindness can come check in and see what others are doing.
4. Encourage them to pass it on and participate in the day.
6. Pray for Olivia's mother, Erin, as this is an incredibly painful time and day for her. Erin and Olivia have such a bond. She won't be whole again until she sees her face-to-face. Pray for this event. That light would shine through the darkness. That God again would have victory and receive all the glory. Pray that Olivia and her story will reach those who aren't saved.
Please feel free to share this page and the event page.