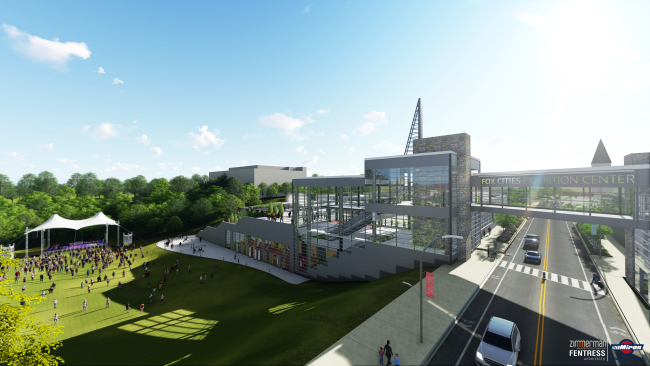 KAUKAUNA — City leaders will get an update Tuesday on the $27.5 million Fox Cities Exhibition Center in Appleton that will be launched with funding from 10 municipalities, including Kaukauna.
Appleton Mayor Tim Hanna and Karen Harkness, Appleton director of community development, are expected to give an update to the council, according to the meeting minutes.
The council meeting will begin at 7 p.m. on Tuesday, Nov. 1, 2016 at the Municipal Services Building, 144 W. Second St., Kaukauna.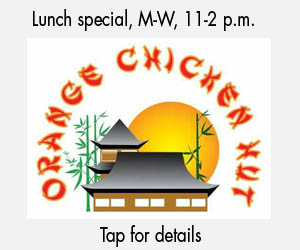 Years in the planning, the center will be located in Appleon on West Lawrence Street across from Radisson Paper Valley Hotel. Construction will be paid for by hotel and motel room taxes from the participating communities.
The Kaukauna City Council in November approved a 10 percent percent room tax on hotels and motels in Kaukauna. Three percent of the money will be used to fund the center.
The Fox Cities convention center complex, including an Exhibition Center, will create an ultimate annual economic impact -– new dollars to the Fox Cities — of $8.4 million, according to a Convention Center Community Coalition report. The present value of this impact over 20 years is around $105 million.
The expo center will be owned by the City of Appleton and will be managed by the Radisson Paper Valley Hotel.
COMMON COUNCIL MEETING MINUTES
City of Kaukauna
Council Chambers
Municipal Services Building
144 W. Second Street, Kaukauna
Tuesday, November 1, 2016, at 7:00 P.M.
1. Roll call, one minute of silent prayer, Pledge of Allegiance to the American Flag.
2. Reading and approval of minutes.
3. Presentation of letters, petitions, remonstrances, memorials, and accounts.
a. Bills payable.
4. Public appearances.
5. Business presented by the Mayor.
a. Presentation of 25 year award to John Zierler.
b. Update on expo center – Mayor Tim Hanna and Karen Harkness.
6. Reports of standing and special committees.
a. City Plan Commission of October 27, 2016.
b. Board of Public Works of October 31, 2016.
c. Operator (Bartender) Licenses.
7. Reports of City officers.
8. Presentation of ordinances and resolutions.
a. Ordinance reducing speed limit on Haas Road.
b. Ordinance annexing land from Town of Buchanan to the City of Kaukauna (DDB Properties).
c. Resolution approving a Certified Survey Map for DDB Properties Inc.
d. Resolution approving a Certified Survey Map for Janet Gallert.
e. Resolution authorizing the Mayor to enter into a Developer's Agreement between
Dutch Boyz Development, LLC and the City of Kaukauna.
f. Resolution authorizing budget adjustments.
9. Consideration of miscellaneous business.
10. Convene to Closed Session pursuant to Wisconsin State Statutes 19.85 (1) (g) to discuss possible litigation regarding § 893 Notice of Claim from Appleton Coated, LLC.
THIS MEETING FACILITY IS BARRIER FREE.
IF REQUESTED THREE (3) DAYS PRIOR TO THE MEETING, A SIGN
LANGUAGE INTERPRETER WILL BE MADE AVAILABLE AT NO CHARGE.