LAKE GENEVA — Glen and Margaret Martin of of Combined Locks have unlocked secret to growing really big pumpkins.
Their giant pumpkin was named the champion at the 2016 Oktoberfest giant pumpkin contest in Lake Geneva on October 9, 2016.
The white pumpkin weighed in at 1,758 pounds, and was grown from a seed that came from a 2,017 pound pumpkin the couple raised a year ago, according to Glen Martin.
The Martins are members of the Wisconsin division of the Great Pumpkin Commonwealth and each sports a jacket attesting to their pumpkin growing prowess.
They have patches awarded for raising massive pumpkins, ranging from a 2,000 pound pumpkin to a three-pumpkin total of more than 4,000 pounds.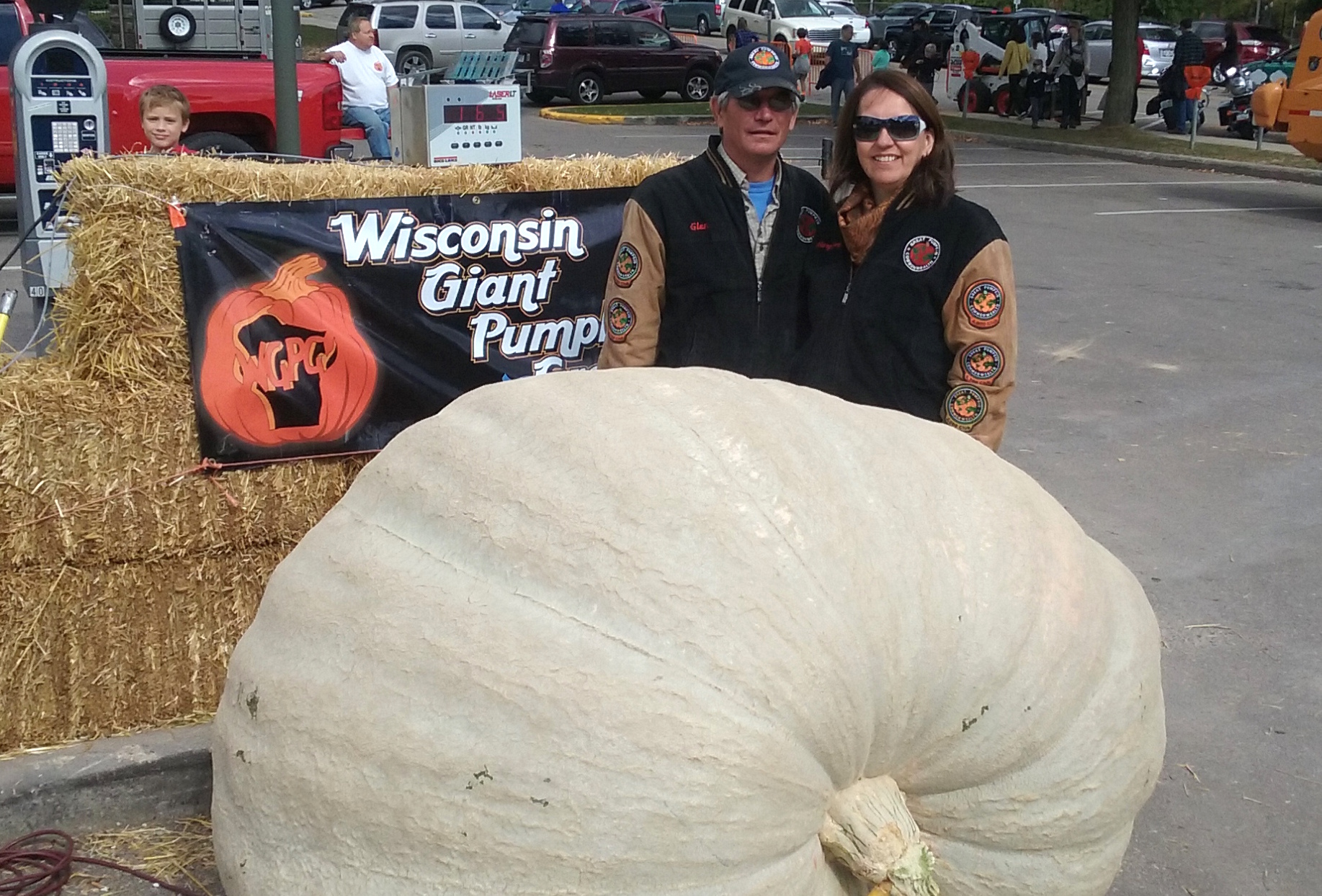 The Martins also are members of the Wisconsin Giant Pumpkin Growers, which annually records winners of Wisconsin pumpkin competitions, including Lake Geneva.
In 2015, the Martins had the winning watermelon at Oktoberfest at 152 pounds. The winning pumpkin in 2015 was a 1,774 monster grown by Tracy Carter.
But the Martins continue to set the goals for ever larger pumpkins.
"I have room on my jacket for one more," Margaret Martin said.