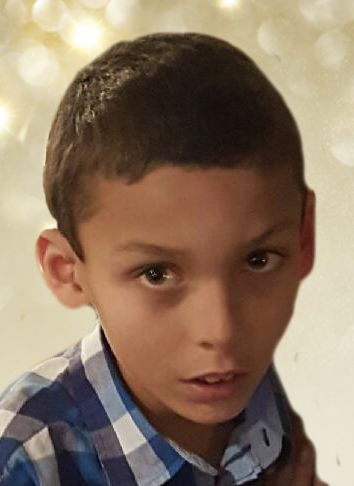 KAUKAUNA — Justin Johnson had a gift for bewildering his friends and family with magic tricks. He also was pretty good on a scooter and loved to fish.
Those are just of few of the memories shared in Johnson's obituary posted at Wichman-Fargo Funeral Home. READ
Johnson, a 12-year-old seventh grader at River View Middle School in Kaukauna, died in a bus accident Tuesday, Sept. 6, 2016 while walking home after his first day at school.
Read earlier coverage HERE.
Johnson's funeral will be at 1 p.m., Monday, Sept. 12, 2016 at Holy Cross Catholic Church, 309 Desnoyer St., Kaukauna. The Rev. Tom Pomery will officiate. A visitation will be held beginning at 10 a.m. until the service begins. Johnson will be buried at Holy Cross Cemetery.
Johnson's full obituary:
Justin Johnson, age 12 of Kaukauna, lost his life in a tragic accident on September 6, 2016. Justin was born in Appleton on January 31, 2004, the son of Jaime Lowery, and had just begun the 7th grade at Riverside Middle School in Kaukauna. His friends and classmates will remember him for his scooter skills, his love for fishing and playing video games, and bewildering friends and family with his magic tricks. His best friend, Connor, will forever miss Justin.
Justin is survived by two brothers: Giovonni and Zachary Johnson, both at home; his grandparents: Ron and Joanne Carlson of Kaukauna; a grandfather: Johnny Dee Lowery of Mississippi; Joanne's siblings: Mike Brum of Little Chute, Judy Leiterman of Neenah, Linda Kryszak of Neenah, and Margaret Mouton of Menasha; Ron's siblings are Kay (Bob) Harold of Menasha, Sue Waters of Menasha, and Carol (Gino) Lehman of Neenah. Joanne's children are Michelle (Jorge) Esquivel-Martinez of Little Chute, Christopher (Joy) Lowery of Mississippi, and Joseph Lowery of Wausau. Ron's children are Matt Carlson of Appleton, Donny Carlson of Kaukauna, Mike Carlson of Appleton, and Joseph Carlson of Appleton. He will also be dearly missed by Ariauna, Jorge, Ivan, Cynthia, Caylee, Abigail, Alixis, and Lilliana. Justin was preceded in death by his mother: Jaime Lowery; Joanne's brother: Scott Brum; and Ron's son: Mark Carlson.
The funeral liturgy for Justin will be held at 1:00 PM on Monday, September 12, 2016 at HOLY CROSS CATHOLIC CHURCH, 309 Desnoyer Street in Kaukauna, with Fr. Tom Pomeroy officiating. Interment will be in the parish cemetery. The family will greet relatives and friends at the church on Monday from 10:00 AM until the time of the service.