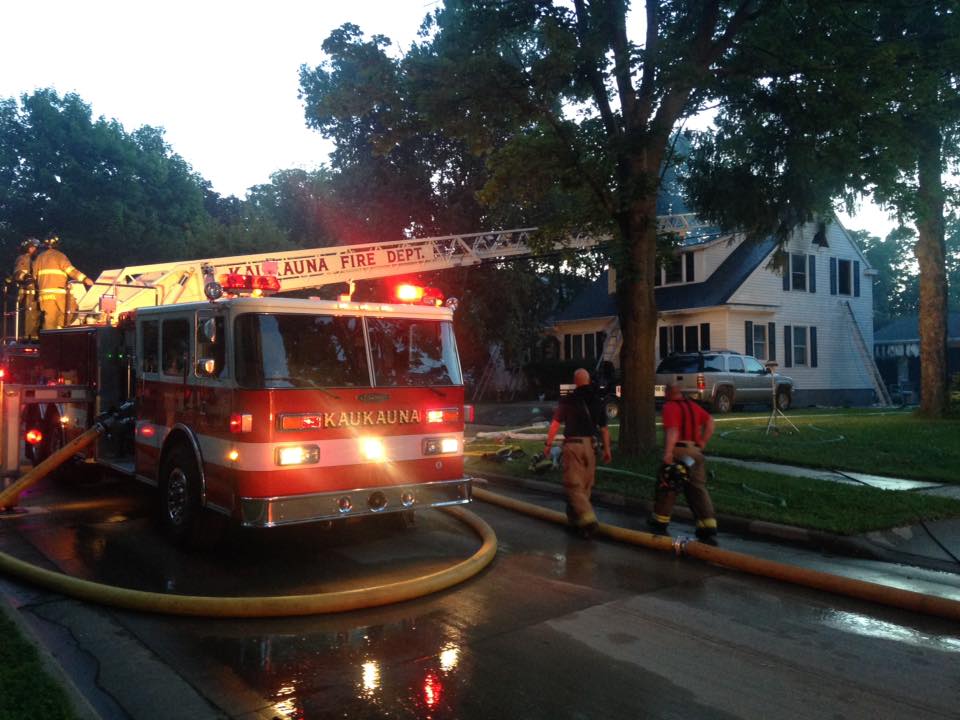 KAUKAUNA — A Grignon Street home was severely damaged Saturday.
The Kaukauna Fire Department received a call at 5:50 p.m. July 9, 2016 from Outagamie 911 dispatch for a structure fire at 927 Grignon St., according to a press release.
Upon arrival fire units found the back of the structure and deck heavily involved with fire and down electrical lines from the home.
Fire had also spread through to the soffit at the rear of the house.
The fire had extended to the second story, attic and roof. Firefighters contained the fire to the rear of the structure.
Video shot by Victor Schmitt shows flames reaching high above the roofline.
There is heavy fire, smoke and water damage throughout the structure.
The detached garage to the property had also received some damage from the heat of the fire.
The adjacent property to the north had also received some damage to its siding resulting from the heat of the fire, according to the fire department.
Posts on social media said the residents were not at home at the time of the fire.
Little Chute fire assisted. A cause has yet to be determined.