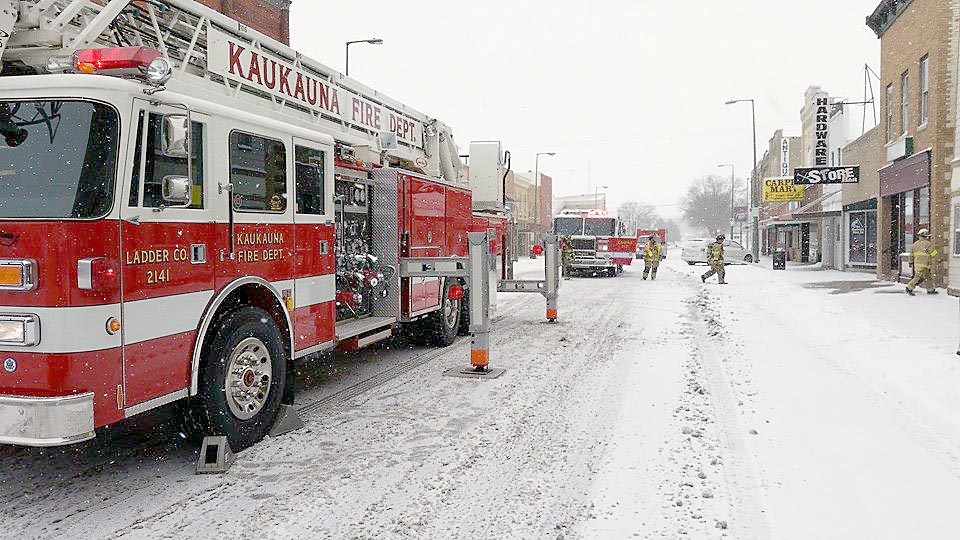 Kaukauna Police Department photo
KAUKAUNA — The resident of an apartment on East Second Street must find another place to stay following a fire Tuesday morning.
Firefighters were called at 10:37 a.m., Tuesday, March 1, 2016, to a second-floor apartment at 136 E. Second Street for a report of a fire in the kitchen. Firefighters searched the apartment and found no one home, according to a news release.
The fire was contained to the kitchen and extinguished in about 10 minutes.
The remainder of the second floor sustained smoke damage and a first floor business sustained light smoke and water damage.
The resident has been displaced from the apartment until restoration can be completed. He was assisted by the Red Cross.
Fire damage is estimated at $15,000.