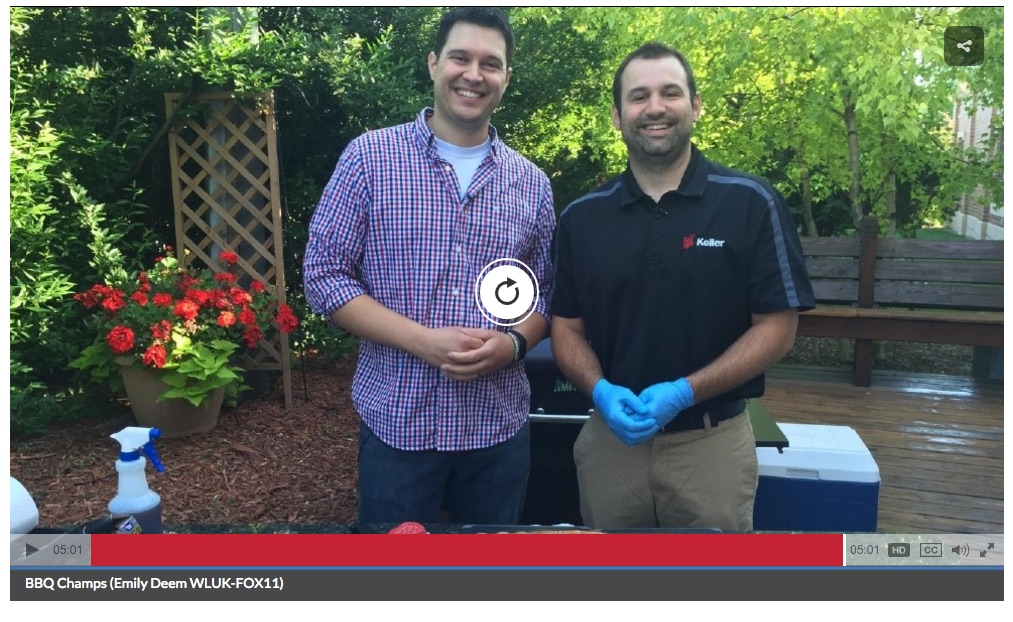 KAUKAUNA — Jesse Hall and Jeremy Bruecker, friends since high school, won the King of the Grill charity barbecue competition June 11, 2016, but donated their winnings back to Center for Suicided Awareness in Kaukauna.
The competition was sponsored by the group Men on a Mission, according to Father Jerry Pasters, pastor at St. Katherine Drexel parish in Kaukauna.
They were featured June 30, 2016 on Fox 11 News, where Barbara Bigalke, executive director and founder of Center for Suicide Awareness was presented with a check for $645.
Watch the segment here: