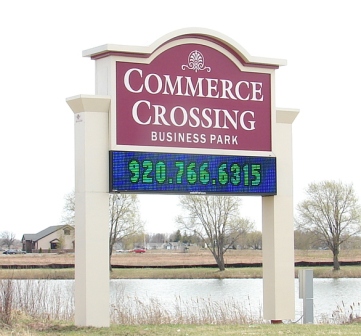 KAUKAUNA — The Kaukauna City Council will convene in closed session during its meeting this evening, June 21, 2016, to discuss disposition of property in Commerce Crossing, according to the meeting agenda.
The council may reconvene for action on the proposal, according to the agenda.
The council also will receive a report on the Veteran's Memorial lift bridge design contract negotiations.
The council will meet at 7 p.m. Tuesday, June 21, 2016 in the council chambers of the Municipal Services Building, 144 W. Second St.
The complete agenda:
COMMON COUNCIL
City of Kaukauna
Council Chambers
Municipal Services Building
144 W. Second Street, Kaukauna
Tuesday, June 21, 2016, at 7:00 P.M.
1. Roll call, one minute of silent prayer, Pledge of Allegiance to the American Flag.
2. Reading and approval of minutes.
3. Presentation of letters, petitions, remonstrances, memorials, and accounts.
a. Bills payable.
4. Public appearances.
Business presented by the Mayor.
6. Reports of standing and special committees.
a. 1000 Islands Environmental Center Committee of May 19, 2016.
b. Board of Public Works of June 20, 2016.
c. Heart of the Valley Metropolitan Sewerage District of May 10, 2016.
d. Kaukauna Library Board of December 2, 2015, and March 22, 2016.
e. Kaukauna Industrial Park Commission of April 20, 2016.
f. Health and Recreation Committee of June 20, 2016.
g. Operator (Bartender) Licenses.
7. Reports of City officers.
a. Fire report.
b. Ambulance report.
c. Police report.
d. Municipal Court report.
e. Treasurer Deposit report.
f. Building Inspection report.
g. Finance Department.
h. Veterans Memorial Lift Bridge Design Contract Negotiation.
8. Presentations of ordinances and resolutions.
a. Ordinance authorizing placement of traffic regulation signs on Bens Way.
b. Resolution filing a Compliance Maintenance Annual Report (CMAR) with the Wisconsin Department of Natural Resources.
9. Consideration of miscellaneous business.
10. Convene to Closed Session pursuant to Wisconsin State Statutes 19.85 (1) (e) to discuss disposition of property in Commerce Crossing.
11. Reconvene to open session for possible action.
THIS MEETING FACILITY IS BARRIER FREE.
IF REQUESTED THREE (3) DAYS PRIOR TO THE MEETING, A SIGN
LANGUAGE INTERPRETER WILL BE MADE AVAILABLE AT NO CHARGE.
Notice is hereby given that a negative quorum of the Kaukauna Utility Commission
will be present at this meeting. No formal commission action will be taken.