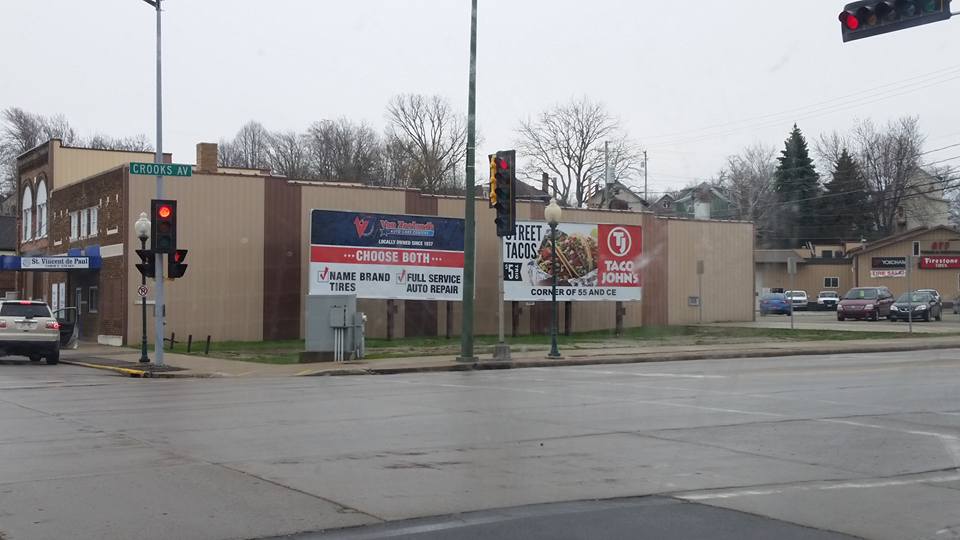 KAUKAUNA — Some have said Kaukauna's downtown has been neglected. But recent posts on several Kaukauna-focused Facebook groups show that residents are passionate about their downtown.
Along with it are a laundry list of suggestions to improve the city center.
Downtown redevelopment was an issue in the latest campaign for mayor and city council, but a recent post has brought together a group of residents who want to start by sprucing up a neglected empty lot on the corner of Second and Crooks.
During an ongoing discussion in the Facebook group Kaukauna Pictures about some of the more worn looking properties downtown, Shannon Wendricks posed this question:
"I guess while I'm at it I have to ask about this corner as well (Second and Crooks). Does St V. De Paul own this one? So much sunshine here, couldn't this be a community garden? Or somehow a school garden for Riverview students? As a charitable organization this could be done in a heartbeat."
Wendricks, who owns Valley Seamstress on Wisconsin Avenue and La La Land Costume Sewing, received numerous replies.
After discussion in the comments about who owns the property and what could be done there, resident Ellen Yaucher along with others suggested a meeting to brainstorm ideas.
The city owns the lot, so there is an opportunity for a community group to get involved.
The lot, however, has a significant amount of concrete fill, which could be problematic for a garden other other plantings, acccording to Alderman Tony Penterman.
He posted to the group that city engineers told him they discovered the concrete fill when they ran sewer and water in that area.
"I guess along time ago the building that was there started on fire and when them demolished it they just knocked it down into the hole and covered it with dirt," Penterman wrote.
The group had its first meeting April 29, 2016, according to Wendricks.
A second meeting is planned for May 17, 2016.