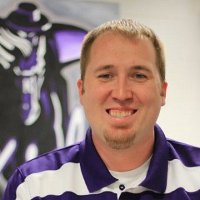 KAUKAUNA — Corey Baumgartner, who served as associate principal at Kaukauna High School until 2013, has been named the next principal at Kaukauna High School.
Baumgartner's appointment still needs approval by the Kaukauna School Board, which will take up the recommendation May 9, 2016. He will take over fo Mike Werbowsky, who announced in March that he will not return next year.
Baumgartnerh currently is principal at Kiel High School, but prior to that he served at Kaukauna High School as the associate principal and activities director from 2008 to 2013.
He was named Kaukauna Area School District administrator of the year in 2013, UW-Oshkosh Outstanding Young Alumni Award winner in 2012 and Wisconsin Athletic Directors Association District IV Athletic Director of the Year in 2011.
"We're extremely excited to welcome Corey back to the Kaukauna Area School District," Superintendent Mark Duerwaechter was quoted as saying in a news release. "His ability to build positive and trusting relationships and his strong instructional leadership qualities stood out and set him apart from the other candidates throughout the interview process. We're fortunate that he has verbally accepted our offer. His leadership will continue moving KHS forward."
According to a biography posted on Tri-County news:
Baumgartner attended the University of Wisconsin-Oshkosh where he double majored in elementary and special Education. Soon after he also received his master's degree in educational leadership from UWO and his principal certification from Madison.
After college, Baumgartner returned to his home town of Kewaunee for a special education position.
"It was a great opportunity to return to and serve the community I grew up in," Baumgartner told the newspaper. "I wore a lot of hats and got to dig into a lot of different things."
Among teaching, Baumgartner also coached varsity basketball. He stayed in Kewaunee for six years before moving to Kaukauna High School to become associate principal and activities director.
"Kaukauna was a bit of a culture shock at first simply because it was a place from a smaller Kewaunee," Baumgartner said. "Moving to a new area without knowing anyone can be intimidating at first, but what I found there was a very supportive community and staff that was very welcoming."
Baumgartner worked six years at Kaukauna before taking the job in Kiel.
He is expected to begin July 1.