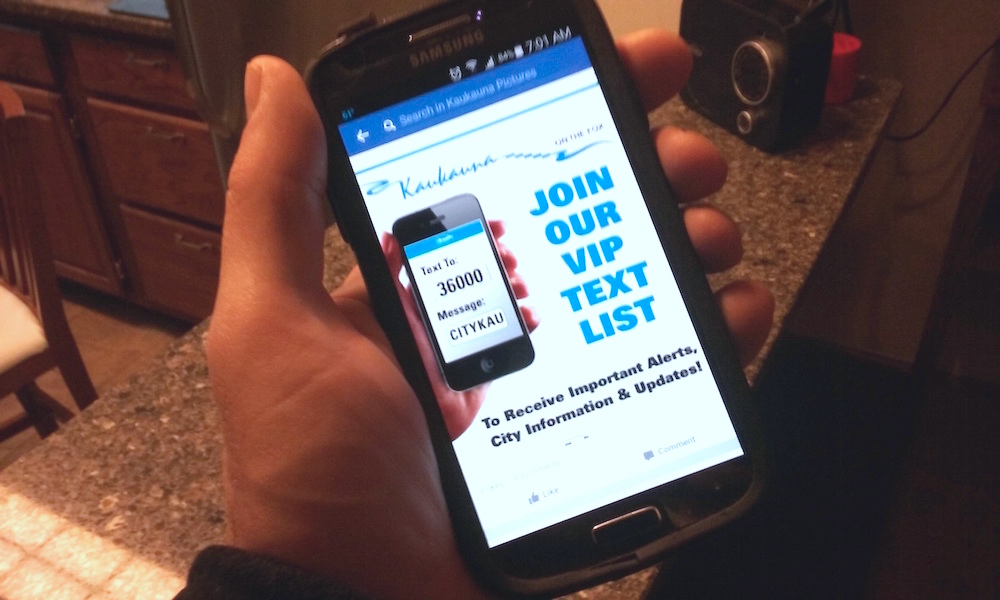 KAUKAUNA — Would you like to know about local Amber alerts, storm warnings, hazardous situations and more?
The city of Kaukauna has a VIP text service to notify residents.
Residents who want to receive notifications to their cell phones from the city should:
Text the message CITYKAU to the number 36000.
You will receive the following message:
City of Kaukauna: Reply Y to confirm opt-in for autodialed markting text messages. Consetn not required to buy goods and services. Read terms at CloseBy.com/tc
You must reply with "Y" to complete the signup.
Some readers on one Facebook group expressed concern over the possibility of marketing emails, but City Councilman Tony Penterman says that the notifications are city of Kaukauna specific and infrequent.
"I got one on Friday about the Island Street Bridge repair work starting tomorrow otherwise the last one I received was just after Christmas about the Snow Emergency Restricted Overnight Parking Ban," Penterman replied. "FYI- Most if not all cell providers don't charge you for Amber Alerts. Otherwise you can follow the steps I posted. Hope this helps.
Summary:
City of Kaukauna VIP Text List
To Join:
TEXT:36000
MESSAGE: CITYKAU
Example of texts include Amber alerts, storm information, hazardous situations, road construction/closures, recreation department cancellations, and event reminders.