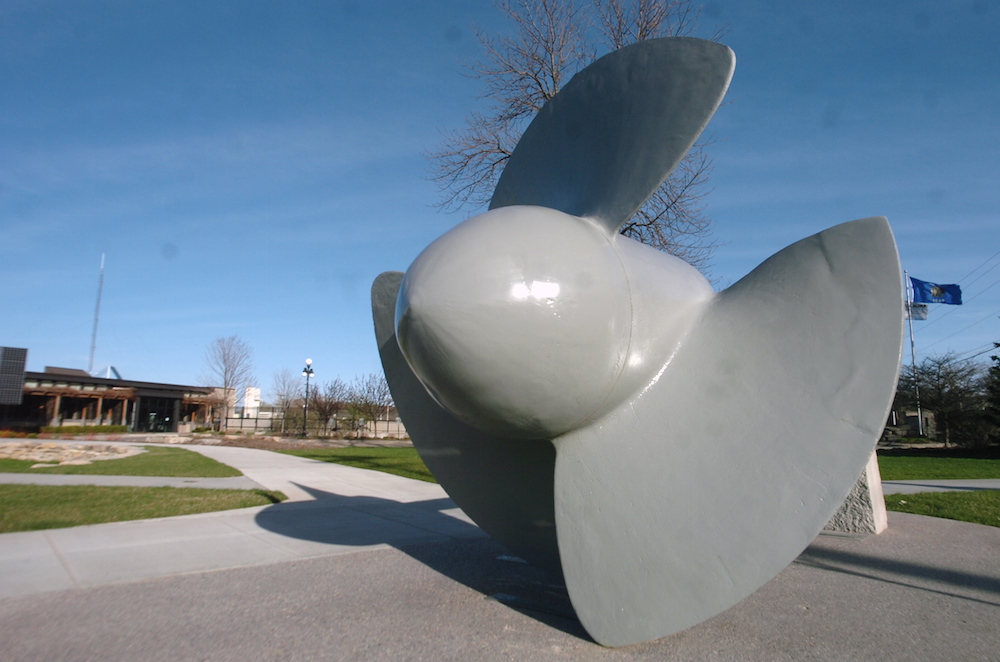 You're familiar with Kaukauna, right?
In the 1970s, this turbine lay rusting across from the tennis courts at what now is River View Middle School.
It's been cleaned up and now is prominently displayed in town.
Do you know where it is located?
Answer:
Hydro Park opened last October, and is located along the canal leading up to the hydro-electric power plant between Crooks Avenue and Dodge Street.
The park features information kiosks for visitors to learn about the city's history of hydro power and the river — two details that are frequently visible in the park's structure, according to a story last year in the Appleton Post-Crescent.
Two large plazas are adorned with river stones that mimic the curvature and shape of the river, and granite planks present information about the lock system and hydro power history.
The $2 million cost was funded by the primarily by the utility, which is required by the Federal Energy Regulatory Commission to support recreational activities.