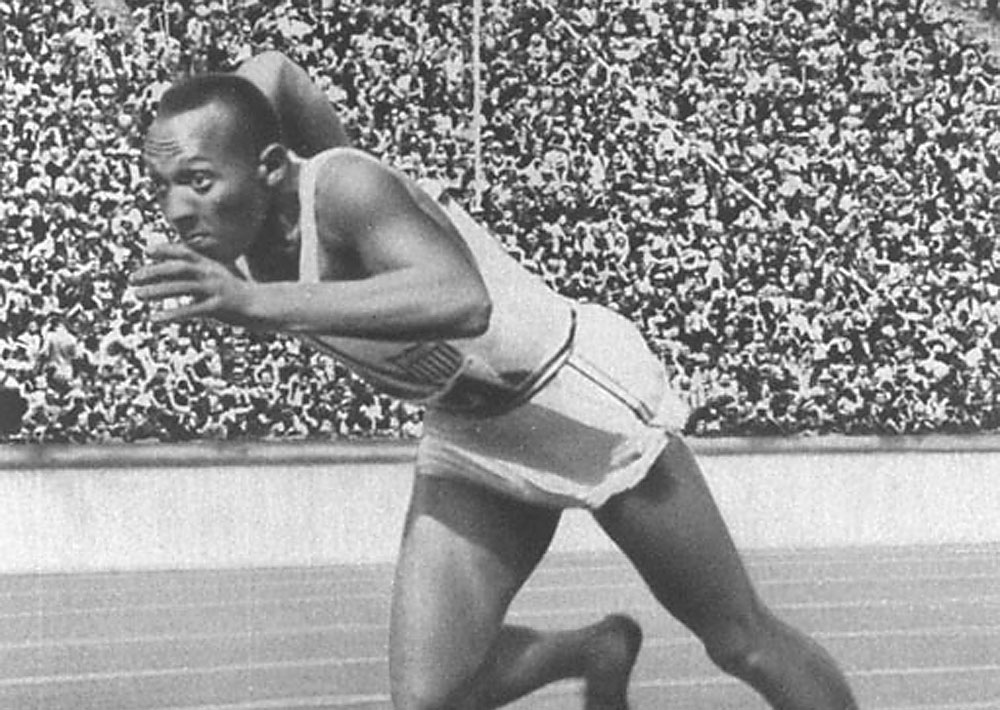 April 1, 1938 — Olympian Jesse Owens appeared at the Kimberly Club House for an exhibition basketball game.
The exhibition was described in the Kaukauna Times, "… the world's fastest human will appear at the Kimberly club house this evening with his all colored basketball team against the Kimberly AA five. Owens will also conduct a special track clinic and put on an exhibition of sprints, hurdles and starts."
Two years earlier, Owens had dominated the Berlin Olympics by winning four gold medals (the 100 meter, the long jump, the 200 meter and the 400-meter relay), and broke two Olympic records along the way.
Adolph Hitler had hoped the 1936 Berlin Olympic Games would be a showcase for Aryan supremacy and he lambasted America for including black athletes on its Olympic roster.
But after Owens won the 100-meter event, a furious Hitler reportedly stormed out of the stadium.
Owens, a Big 10 track star at The Ohio State University, toured the U.S. following his Olympic success, which brought him to Kimberly.
Owens eventually found his calling in public relations and marketing, setting up a business for himself in Chicago and traveling frequently around the country to speak at conventions and other business gatherings.
Owens, who smoked up to a pack of cigarettes a day for a good deal of his life, died of lung cancer in Tucson, Arizona, on March 31, 1980, according to an online biography.
Also in this blog post: Lillian Oliva was named valedictorian of the senior class of 1938 and the Kaukauna high school track squad scored its first win of the season.
Read the full post HERE.
Compiled by Lyle Hansen, a former owner of the Kaukauna Times, the Time Machine blog looks back through the pages of the paper for highlights of a week in our history.