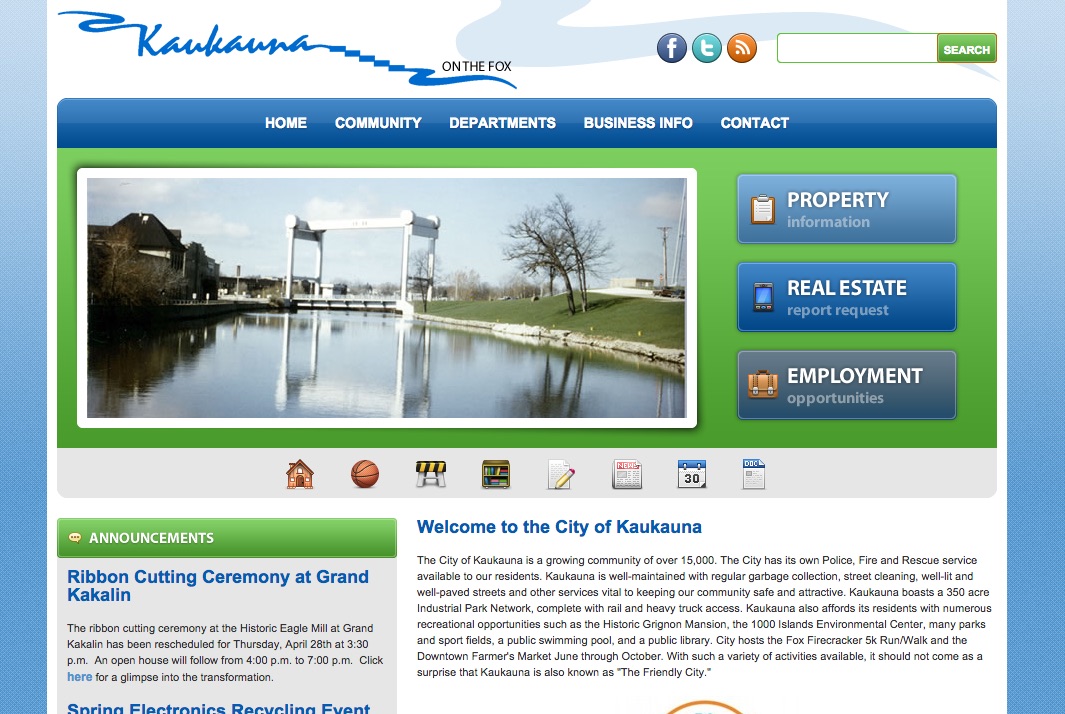 KAUKAUNA — What do you think of the city of Kaukauna website? City officials would like to know.
The city is in the process of redesigning its website, and is seeking input from residents on what changes they would like to see and what information they would like included, according to a Facebook Post Monday.
"New redesigned city website coming later this year!!!! What would you like to see changed or added to the new site? (i.e. Pay online, meeting agendas, intergraded calendar, etc.)," reads the post.
Post our suggestions as a comment below, or comment on the post, HERE.