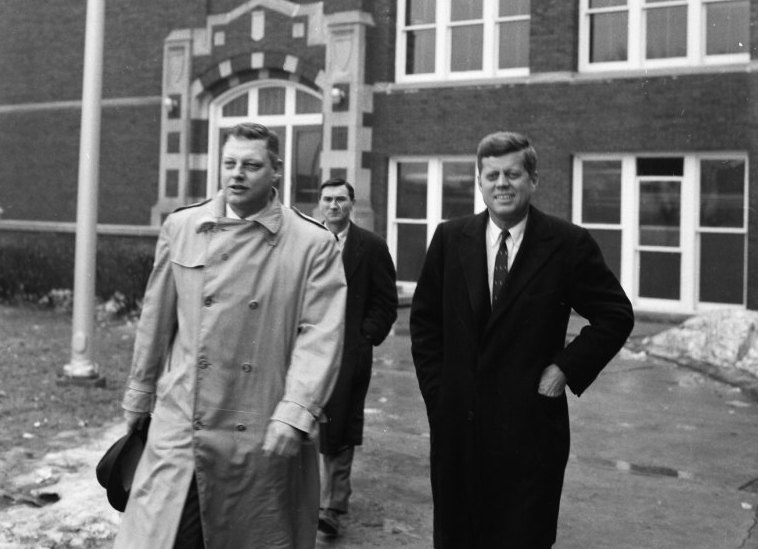 April 1, 1960 — Presidential candidate John F. Kennedy made an appearance at Kaukauna High School on Tuesday morning.
Kennedy and two associates walked up the sidewalk until they reached the door. There was a flurry of activity by the reporters gathered near by.
The over flow crowd cheered to see the young senator from Massachusetts enter the auditorium.
Kennedy's address was brief and dealt upon the importance of voting. "The work of senators often passes in oblivion, but the actions of the president are always remembered," Kennedy said.
He pointed out that many of the youths in the audience will be serving in the armed forces at sometime in the future and their fate rests in the hands of the decisions made by the president.
When Kennedy left the school he was met by a group of Kaukauna policemen who escorted him to a waiting bus. He was asked for his autograph and shook hands.
Also in this week's edition: Josephy Bayogeon elected to eighth term. Read the full blog HERE.
Compiled by Lyle Hansen, a former owner of the Kaukauna Times, the Time Machine blog looks back through the pages of the paper for highlights of a week in our history.