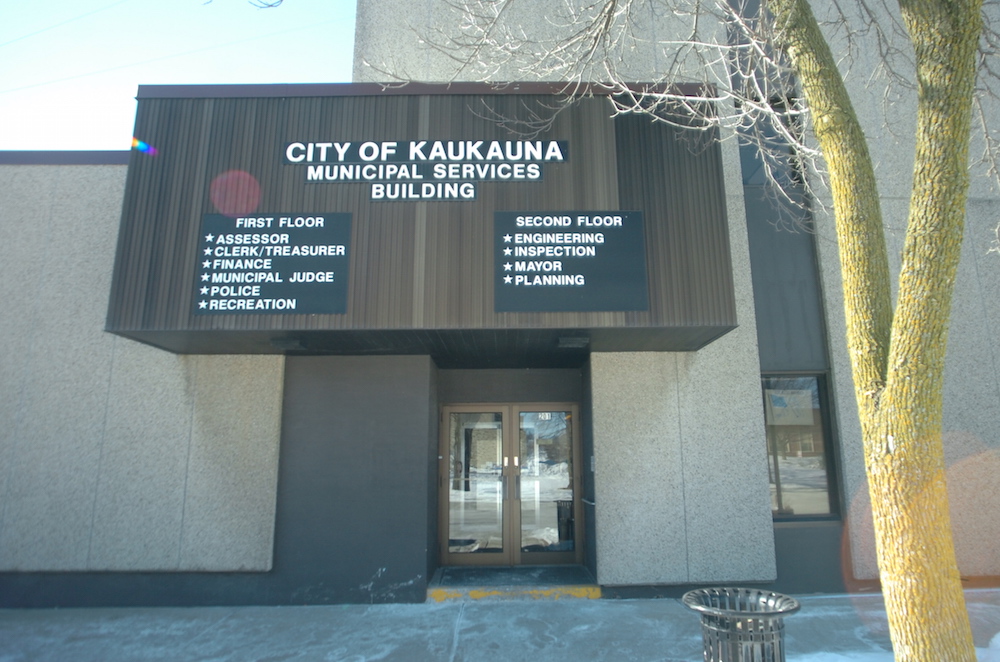 KAUKAUNA — Kaukauna matched the rest of the state in both voter turnout and candidate preferences, according to preliminary numbers from Kaukauna City Clerk Susan Duda.
Duda reported 8,415 registered voters in the city, with 5,130 of them casting a ballot on April 5, 2016, or 61 percent.
A tight mayoral race and high interest in the presidential primaries likely boosted the turnout. Some on social media noted lines at the Kaukauna Municipal Services building.
Voters also mirrored the Wisconsin vote when it came to statewide races.
In the Republican presidential primary, Ted Cruz, with 1,237 votes, outpolled Donald Trump with 969 and John Kasich with 250.
In the Democratic primary, voters chose Bernie Sanders at 1,371 over Hillary Clinton at 1,154.
More voted for Democrats, 2,561, than Republicans, 2,534.
For state Supreme Court, voters chose Rebecca Bradley over JoAnne Kloppenbug by a vote of 2,505 to 2,140.
Below is a spreadsheet by aldermanic district. Note the school board numbers are incomplete, because parts of the school district lie outside of the city of Kaukauna.

SPRING ELECTION RETURNS – APRIL 5, 2016
ALD. DIST. 1
ALD. DIST. 2
ALD. DIST. 3
ALD. DIST. 4
Wards 1, 2, & 3
Wards 4 & 5
Wards 6 & 7
Ward 8, 9 & 10
TOTAL
Republican
543
631
629
731
2534
Democratic
576
622
718
645
2561
PARTY PREFERENCE
Republican
406
408
427
389
1630
Democratic
427
395
503
347
1672
REPUBLICAN
Marco Rubio
7
5
5
9
26
Ben Carson
1
2
4
3
10
Rand Paul
0
0
0
3
3
Mike Huckabee
0
0
3
2
5
Jim Gilmore
0
0
0
0
0
Chris Christie
0
0
0
0
0
Donald Trump
222
220
231
296
969
Rick Santorum
0
1
1
0
2
Carly Fiorina
0
1
0
1
2
John Kasich
52
75
56
67
250
Jeb Bush
0
0
4
3
7
Ted Cruz
259
320
321
337
1237
Uninstructed Delegation
0
0
1
1
2
Write – In
0
0
0
1
1
DEMOCRATIC
Hillary Clinton
254
275
313
312
1154
Martin O'Malley
0
3
2
0
5
Bernie Sanders
320
332
393
326
1371
Uninstructed Delegation
0
2
1
0
3
Write – In
0
0
0
0
0
JUSTICE – SUPREME COURT
JoAnne Kloppenburg
466
507
587
580
2140
Rebecca Bradley
556
635
654
660
2505
Write – In
2
2
1
5
10
COURT OF APPEALS Dist. 3
Thomas Hruz
744
794
858
850
3246
Write – In
4
3
5
0
12
COUNTY SUPERVISOR
Jason Wegand – Dist. 13
585
585
Christine Lamers – Dist. 10
97
511
608
Ryan Ferguson – Dist. 10
118
487
605
James McDaniel – Dist. 12
925
240
1165
Patrick Meyer – Dist. 11
654
654
Write In
2
3
4
12
21
MAYOR
Marty DeCoster
494
553
629
543
2219
Gene Rosin
546
613
622
690
2471
Write In
4
0
3
0
7
CLERK/TREASURER
Susan J. Duda
878
973
1047
1012
3910
Write In
5
4
10
4
23
CITY ATTORNEY
Kevin Davidson
815
874
950
922
3561
Write In
1
2
5
1
9
MUNICIPAL JUDGE
John VanDrunen
851
947
1008
991
3797
Write In
1
3
3
4
11
ALDERPERSON
Diana L. Driessen – Dist. 1
823
823
Brenda Leon – Dist. 2
569
569
Philip Kohne – Dist. 2
494
494
Lee Meyerhofer – Dist. 3
897
897
Mike Coenen – Dist. 4
933
933
Write In
7
2
32
4
45
SCHOOL BOARD
Kathryn Breitzman
478
488
556
601
2123
Chris Bouressa
451
536
557
492
2036
Tim Reichenberger
246
309
321
310
1186
Chad Berken
423
557
561
582
2123
Mark Miller
335
393
420
382
1530
Write In
7
3
5
0
15
Write In
1
1
1
1
4
Write In
0
1
1
0
2
# VOTED
1124
1262
1358
1386
5130
# REGISTERED VOTERS
1896
2077
2142
2300
8415
VOTER TURNOUT
59%
61%
63%
60%
61%