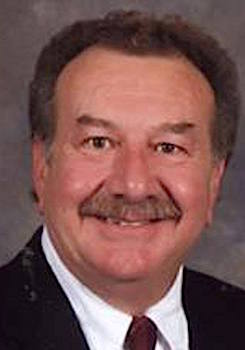 KAUKAUNA — Voters gave Gene Rosin a thumbs up on his job performance and elected him to another term as Kaukauna mayor Tuesday.
Rosin survived a strong challenge by Marty DeCoster, a local businessman who is active in community events.
Rosin outpolled DeCoster 2,471 to 2,219.
Rosin said that in his 10 years as mayor he has supported efforts to consciously and methodically create and retain hundreds of jobs, facilitate more than $175 million in investment and intelligently grow the economy while also working to diversify our jobs and tax base.
He said downtown revitalization is a high priority.
"We have aggressively facilitated and partnered with numerous investors/developers and downtown businesses to successfully leverage tens of millions of dollars including the former Gustman property/Kwik Trip, Hydro Park, the new municipal complex and Grand Kakalin, which is home to Expera Specialty Solutions new corporate headquarters," Rosin wrote in a candidate questionnaire submitted to Kaukauna Community News.
In the race for the District 2 aldermanic seat, Incumbent Brenda Leon defeated Philip Kohne, who previously served on the council and school board by a vote of 569-494.