.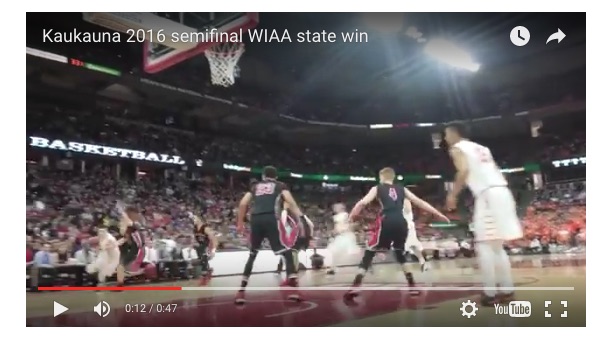 MADISON — The Ghosts put on their usual display of offensive highlights Saturday, but defense propelled them into Saturday's championship game.
Kaukauna ran away from La Crosse Central 73-45 on March 18, 2016 during a WIAA Division 2 semifinal at the Kohl Center in Madison.
The Ghosts (25-2) will face Waunakee (25-2) at 6:35 p.m. Saturday, March 19, 2016 for the WIAA state championship.
Kaukauna, more specifically 6-2 senior Dalton Erdman, held La Crosse Central star, and UW-recruit, Kobe King to 9 points on 3-1 shooting. The Red Raiders (22-5) were held to just 28 percent shooting on the night.
Jordan McCabe, Kaukauna's sensational 5-11 sophomore point guard, had a game high 31 points on nine of 14 shooting, going five of 10 from 3-point range. Erdman added 10 points.