KAUKAUNA — Students in a Kaukauna High School civics class raised money to commemorate a sometimes overlooked piece of Kaukauna history.
The group of students unveiled a life-size lion sculpture Tuesday, March 2 at the Kaukauna City Council meeting. Students raised money for the project and the sculpture will be placed in Kaukauna's Hydro Park.
"I think it's something really cool for the community that they can enjoy when the go to the park," said civics student Marcus Moreau told WBAY TV.
Of its many monickers, Kaukauna in the late 1890s was known as the Lion of the Fox, according to a booklet published about 1891 promoting the city. A pdf of the booklet was shared online by Jim Geoffrey. Read it HERE.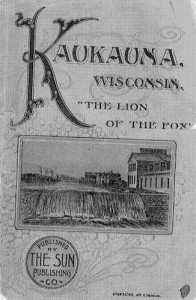 Of note was that the promotional piece was an early example of economic development efforts in the community.
"Our purpose is to get you to come and locate among us, but we strive to accomplish this with consciousness that we are urging you to your own best interests," read the introduction.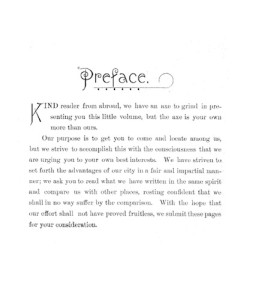 The 52-page publication ends with a pitch for Kaukauna's water power, fitting, because the lion will have a home in Hydro Park.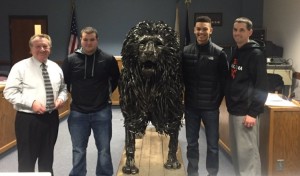 Photo via Mark P. Duerwaechter ‏@MrDuerwaechter on Twitter